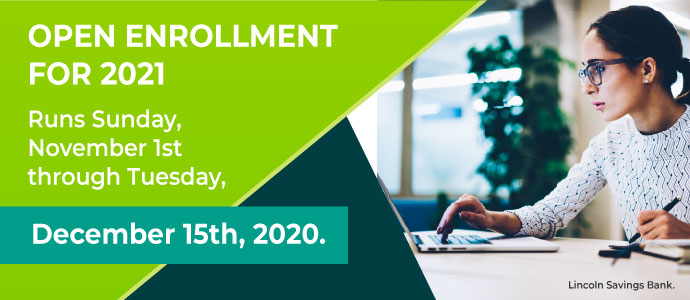 As Open Enrollment 2021 approaches, Mercer's 2020 National Survey of Employer-Sponsored Health Plans finds that a majority of companies aren't changing their benefits or shifting more of the cost of healthcare onto employees. Even so, it's always important to take a careful look at your current selections, review next year's options, and make any changes that better serve your needs. Keep reading to learn more about the open enrollment period for both employer benefits as well as the federally-sponsored healthcare marketplace.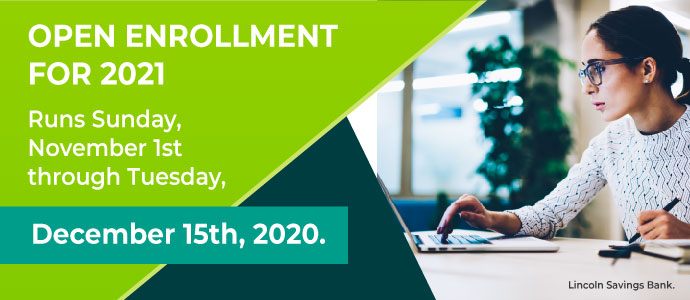 What is open enrollment?
Open enrollment refers to the period of time in which employees can sign up for, change, or unenroll from employer-sponsored health insurance and other benefits. The open enrollment period also applies to health insurance plans through the HealthCare.gov marketplace. During open enrollment, you sign up for next year's health insurance coverage. If you miss this window, you'll have to wait for a qualifying life event (more on that below).
When does it take place?
This year, Open Enrollment for 2021 begins on Sunday, November 1st, 2020, and runs through Tuesday, December 15th, 2020.
Which life events are exceptions to the open enrollment period?
Need to enroll in or change your health insurance coverage outside of the open enrollment period? You may be able to, as long as you meet one of these "qualifying life events:"
Involuntary loss of health insurance coverage due to: loss of a job, aging out of a parent's health plan, expiration of COBRA, divorce, etc.
Move: If you leave your old plan's service area or move to a new place with different health plans.
Change in marital status: Getting married, divorced, or widowed.
New child: Birth of a new baby or adoption of a child.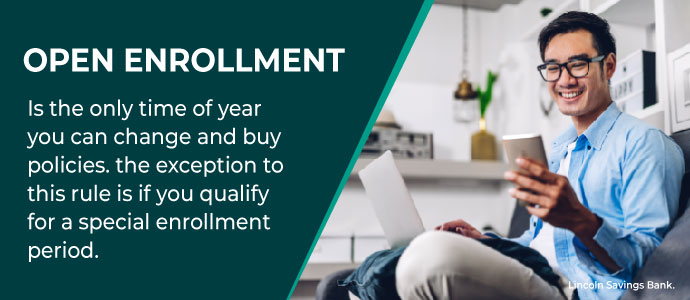 Take time to carefully review benefit offerings
Once Open Enrollment begins, don't wait to make your selections. Carefully review your employer's medical, dental, and vision insurance options. If you're not eligible for employer-sponsored coverage, read through your plan options (and associated costs) on the Marketplace. Here in Iowa, we have a "state-partnership marketplace," meaning local insurance agents can help you choose a plan from the federally-supported Marketplace. Contact one of our knowledgeable local agents to discuss your health insurance needs and identify the best solutions for you and your family.
Not a deposit | Not FDIC Insured | Not insured by any federal government agency | Not guaranteed by the bank | May go down in value