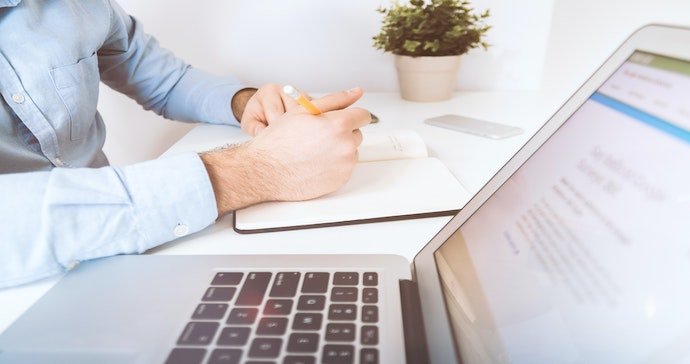 Recruiting and retaining employees can be challenging for a small business, especially for startups or other recently-established companies. A good way your business can differentiate itself from other opportunities, recruit top talent, and compete with larger companies (with larger payrolls) is to offer an excellent employee benefits package.
Basic Benefits Plans and Packages
If you have employees other than yourself and your family members, state and federal laws may require you to offer certain benefits. These include employment insurance (both federal and state) and worker's compensation insurance, as well as (unpaid) time off for medical leave, military service, jury duty, and other civic obligations. Some states and cities also require that employers provide employees with paid sick leave; the calculation of how this leave accrues and may be used varies according to each local law.
Another newer requirement is to provide leave under the Families First Coronavirus Response Act (FFCRA or Act). This law is currently effective through December 31, 2020, although it may be renewed. Most private employers with fewer than 500 employees must provide two weeks' sick leave for employees who have COVID-19 or who must care for someone else. It also mandates paid leave to care for children who are out of school due to the coronavirus, although businesses with fewer than 50 employees may qualify for an exemption from this requirement if providing such leave would jeopardize the business' viability.
Traditional Employee Benefits Plan Options
Traditional optional benefits plans may include health insurance for the employee and their family members, dental insurance, long and short term disability benefits/insurance, life insurance, stock options, a 401k plan, profit sharing, and other financially quantifiable compensation. Sick time off (where not mandated by law) and vacation days—often collectively referred to as "paid time off"—are other commonly offered benefits. Some employers now offer "unlimited vacation," which can make workers feel more confident in taking time off while reducing the administrative workload of tracking and monitoring allotted and used for each employee.
Coronavirus shutdowns and public health protection measures have made remote work arrangements more common (and popular) than ever. Offering employees flexible scheduling, remote work access, and other ways to balance work with other life responsibilities can help attract and retain workers as well as improve employee satisfaction and protect their health. On-site daycare or reimbursement for childcare expenses can also help employees balance family and work obligations.
A 401(k) retirement contribution plan can be an attractive perk for both employees and small businesses. These plans offer employees a way to set aside money for their retirement, either from pre-tax income (traditional plans) or after-tax income (Roth plans). Employers frequently offer to match employee contributions to such plans; these matching dollars are tax deductible for the business, which can help a business as much as it benefits the employees.
Unusual Benefits Packages: Standing Out and Giving Back
Especially in industries where there is stiff competition to attract and retain quality talent, offering unusual, valuable benefits can give your business an edge. Although traditional offerings like health and retirement benefits can be expensive to provide, many other popular benefits provide far more value than they cost. Examples of more unusual, cost-effective workplace perks include:
Complimentary or reduced-cost food or drink (particularly popular examples include espresso drinks, fresh juices, and healthy cafeteria or grab-and-go snack options)
Charitable contributions on behalf of employees, corporate volunteer programs, and other opportunities for community service (which can also be great marketing opportunities and may be tax deductible for the business)
On-site recreational facilities or entertainment options, like an employee ping-pong or pool table, basketball court, pinball machine, etc.
Beer fridge, weekly cocktail hour, or other "happy hour" arrangement (also possible for remote employees using teleconferencing software and providing a stipend for drinks and snacks)
Permission to bring (well-behaved) pets to the workplace
Learning stipends or reimbursement for continuing education, professional development, or personal growth classes
On-site personal care services like chair massages, spa services, or haircuts
Gym membership or reimbursement for fitness facilities, online classes, or equipment
Offering benefits to your employees can help improve their health, job performance, and overall happiness—all of which can significantly benefit your small business. However, it's important to carefully plan your benefits packages in order to make sure they are designed and administered fairly and in accordance with applicable laws. Consult with a benefits plan specialist to discuss your options and craft a package that best meets your company's needs.
Not FDIC Insured | No Bank Guarantee | May Lose Value | Not a Deposit | Not Insured by any Federal Government Agency