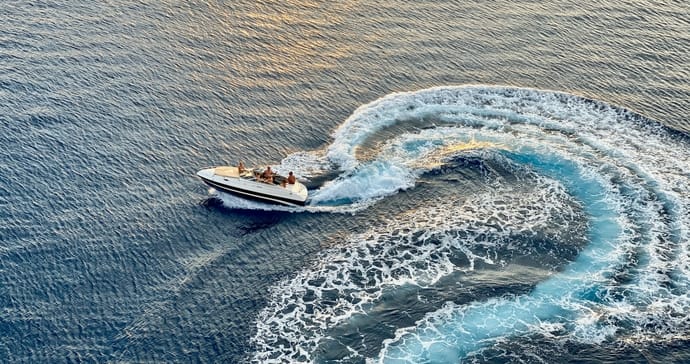 Those lazy, hazy, crazy days of summer are upon us, and that means more opportunities for outdoor fun in the sun. While many people revolve that fun around motorcycles, boats, and ATVs, others prefer to spend their time traveling to get away from it all.
Of course, summer is the ideal time to enjoy all of these activities. Still, you need to make sure you are covered with the appropriate insurance so that an accident doesn't result in property damage and a lawsuit that isn't covered.
Here are three things you need to know as you prepare for summer fun.
What does motorcycle insurance cover?
In all but one state (Florida), motorcycle riders are required by law to carry two types of liability insurance: bodily injury and property damage liability coverage. There are additional optional coverages, such as collision and comprehensive, that you should consider, depending on the value of your bike and whether you want coverage for your injuries, too.
Keep in mind that neither your auto nor homeowners insurance policies will provide coverage for your bike. And if you rent a motorcycle while you're on vacation, you will not have coverage from either of these policies. If the business from which you rented the bike does not offer you coverage, you could be riding around without it!
Here are some of the other coverages that are available for your motorcycle—in addition to the required coverages—that you might want to consider adding:
Medical payments and personal injury protection (PIP)
Uninsured/underinsured motorist insurance
Collision coverage
Comprehensive coverage
Carried contents and personal belongings
Check out our brief descriptions of these coverages for more details!
Mitigate the Risk of Owning a Boat with the Proper Insurance
Owning a boat is a great way to enjoy the water and make lasting memories, but there is a certain amount of work, responsibility, and risk that goes along with it. One excellent way to handle the risk is with boat insurance. Whether you do most of your boating on a lake or in the ocean, you should be protected from accidents on board, on land, or during the off-season.
Unless your boat is quite small, you will likely not be covered under your homeowners insurance policy. Each insurer could have different boat size restrictions, so check with an expert to help you determine the coverage you have and what additional coverage you will need.
Five things to remember about boat insurance:
Several factors will determine your rate, including where you use the boat, if you have received training or certification, if you have a clean driving record (for both boating and on the road), and the deductible you have chosen.
You can save money on boat insurance by taking safety courses and bundling your boat insurance with your other policies. Ask an insurance professional about discounts when comparing boat insurance quotes.
You might need additional coverage for land risks. Depending on your state, your boat may not be covered by marine insurance when it's not in the water. Your auto policy could cover it if it's hitched to your car or truck. Or, if it's parked on your property, your homeowners insurance often covers it.
Since winter weather can damage your boat, if you live in an area where temperatures can plummet, consider adding specific coverage to address ice and freezing.
Look at some of the extra coverages. You can get coverage for things like on-water towing, fuel spillage, and injuries by an uninsured boater.
Rental car insurance: Is it worth purchasing?
You have arrived at your travel destination and need a rental car. Now you're asked to decide whether or not you want the rental company's collision damage waiver for a cost of up to $30 per day. You think your current auto insurance might already protect you, and you're relatively sure that your credit card offers some protection, but you're not sure if it's enough. Here is some advice straight from the Boy Scout handbook: Be prepared! Do some research before you start your trip.
Check out your credit card coverage
Look at your auto policy or call your agent to confirm coverage
Make sure there are no gaps in your coverage
Consider whether the peace of mind is worth the cost of rental car insurance
There are several other things to keep in mind about your auto policy when it comes to rental car insurance. Your personal policy:
Will extend coverage for the most broad coverage you have on your auto policy to the rental car
May not cover diminished value or loss of use to the rental car
Will be subject to rate increases at renewal if you file a claim on the rental car
Will be subject to your comp/collision deductible if you need to file a physical damage claim to the rental car
It will be difficult for the majority of car renters to decide on a loss damage waiver without understanding their existing coverage first. So, arrive at the rental office prepared to make an informed choice.

For more information about the right insurance coverage for your needs, subscribe to our blog!

Not FDIC Insured | No Bank Guarantee | May Lose Value | Not a Deposit | Not Insured by any Federal Government Agency