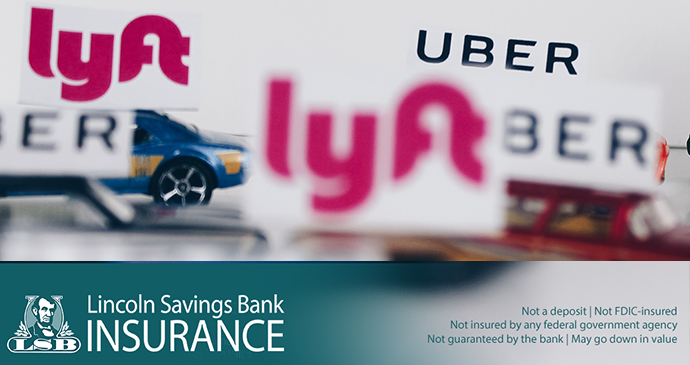 Driving for a ridesharing company like Uber or Lyft is a great way to earn some extra cash and meet your financial goals. But, before you grab the keys and start racking up a 5-star rating, it's important to understand your insurance coverage and how it works.
It's a common misconception that your personal policy covers you when driving for a rideshare service. Typically, the moment you're "on the clock" your personal policy becomes void. While on the job, your only coverage is the commercial insurance provided by Uber or Lyft. But beware, the coverage provided by rideshare companies only provides partial protection.
Below we've broken down the insurance coverage offered by Uber and Lyft during the different stages.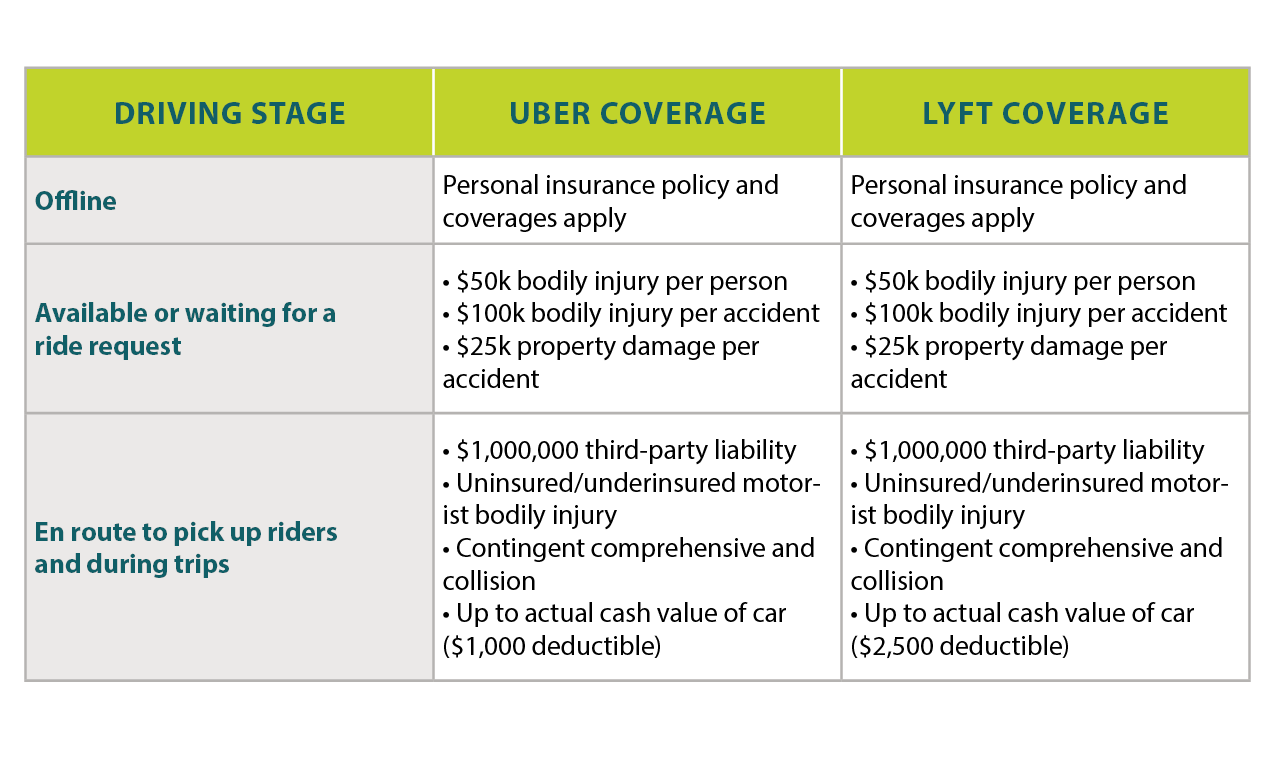 It's important to understand the gaps in coverage during the following windows:
Between signing into the app and matching with a passenger
The stage after you've dropped off a passenger and are waiting to match with another passenger.
If you happen to be in an accident during either of the different windows, neither your rideshare policy nor your personal policy will cover the physical damage to your vehicle and repair costs will come out of your pocket.
Our job at LSB Insurance is to always make sure you're properly covered. Even with both personal policy coverage and rideshare policy insurance, you can be left vulnerable during certain parts of your workday. To ensure you're fully protected during all hours on the clock, we recommend adding a rideshare endorsement to your personal auto policy. The rideshare endorsement fills the gap between your personal auto policy and Uber/Lyft's policy. We also suggest increasing your liability coverage. The coverage limits Uber and Lyft provide only cover the minimum, so choosing a higher coverage will give you peace of mind while financially protecting yourself.
If you're thinking of becoming a rideshare driver, having full coverage is key to avoiding costly damages. If you still have questions about rideshare insurance and coverage, our team of friendly and knowledgeable insurance agents would be more than happy to walk you through the in and outs. Simply, fill out the short contact form below or give us a call at (866) 268-9876.
LSB Insurance
Not a deposit | Not FDIC insured | Not insured by any federal government agency | Not guaranteed by the bank | May go down in value