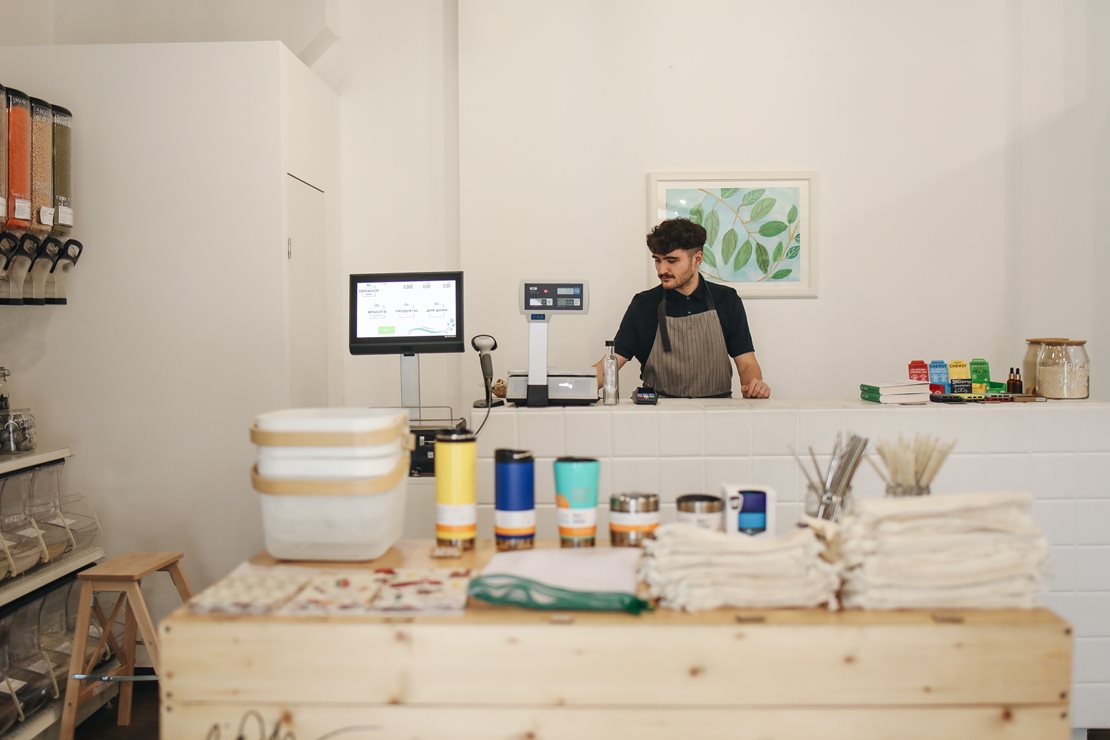 At Lincoln Savings Bank (LSB), we realize that running a small business is no small feat. It requires dedication, hard work, and the right tools to navigate the ever-changing landscape of entrepreneurship. That's why we're thrilled to introduce our comprehensive Small Business Package—a game-changing solution designed to help you grow, manage, and protect your business. In this blog post, we'll explore how this all-in-one package can fuel your business's success through SBA loans, treasury management services, and essential insurance options.
Fueling Growth with SBA Loans
When it comes to expanding your business, access to capital is crucial. With our Small Business Package, you gain the advantage of SBA loans. We've partnered closely with the U.S. Small Business Administration (SBA) to provide lending solutions tailored to your needs. Our dedicated team of SBA lenders will guide you through the process, making it easier to secure funds for property acquisition, equipment purchases, expansion costs, and more. Whether you're a budding startup or an established enterprise, our SBA loans will empower you to make strategic decisions and fuel your business's growth.
Streamlining Business Operations with Treasury Management Services
Efficiently managing the financial aspects of your business is vital for long-term success. That's where LSB's treasury management services come into play. Our Small Business Package offers a suite of tools and resources to help you optimize your cash flow, streamline payment processing, and enhance liquidity management. From online banking solutions to advanced reporting and analytics, our treasury management services empower you to take control of your finances, reduce operational costs, and make informed decisions to drive your business forward.
Protecting Your Business with Insurance* Options
Safeguarding your business from unexpected risks is paramount. Our Small Business Package goes beyond growth and management by providing essential insurance options tailored to protect your business and your life. We understand entrepreneurs' unique challenges, and we offer comprehensive life and business insurance coverage to mitigate potential disruptions. From liability insurance to property coverage and key person insurance, we've got you covered. With our insurance options, you can rest easy, knowing your business and personal assets are well-protected.
Let Us Take Care of You
A reliable and comprehensive support system is essential in the fast-paced small business world. Our Small Business Package offers the perfect mix to business owners, combining SBA loans for growth, treasury management services for seamless operations, and insurance options for protection. With this all-in-one package, you can focus on what you do best—building and growing your business—while we care for the rest. Take advantage of this powerful bundle today and unlock your business's full potential. Let us be your partner on this exciting journey, supporting you every step of the way. Together, we'll pave the path to success for your small business.
Have Questions?
Fill out the form here, and one of our experts will get in touch with you as soon as possible!
*Insurance products are not FDIC insured, have no bank guarantee, may lose value, are not a deposit, and are not insured by any Federal Government Agency.