E-Statement Update
A recent update to e-statements will require users to re-enroll.
We have recently upgraded our e-statement platform which will require users to re-enroll.
The e-statement platform is now ready for you to start the re-enrollment process.
Important Details:
We are excited to announce that we have recently upgraded our e-statement platform to support electronic statements for loans including commercial, consumer, mortgage, and HELOCs!
This update will also allow business customers to enroll and make changes to their statement delivery settings.
Due to this recent upgrade, ALL customers who wish to receive e-statements will be required to re-enroll even if you are not a loan customer. This is due to an overall enhancement of the platform.
Re-enrolling in e-statements can be done starting on or after Monday, July 17th if you wish to receive them electronically.
Please contact us at (800) 588-7551 if you have questions about e-statements.
If you would like to re-enroll in e-statements or change your delivery method from paper to electronic, please follow the instructions below: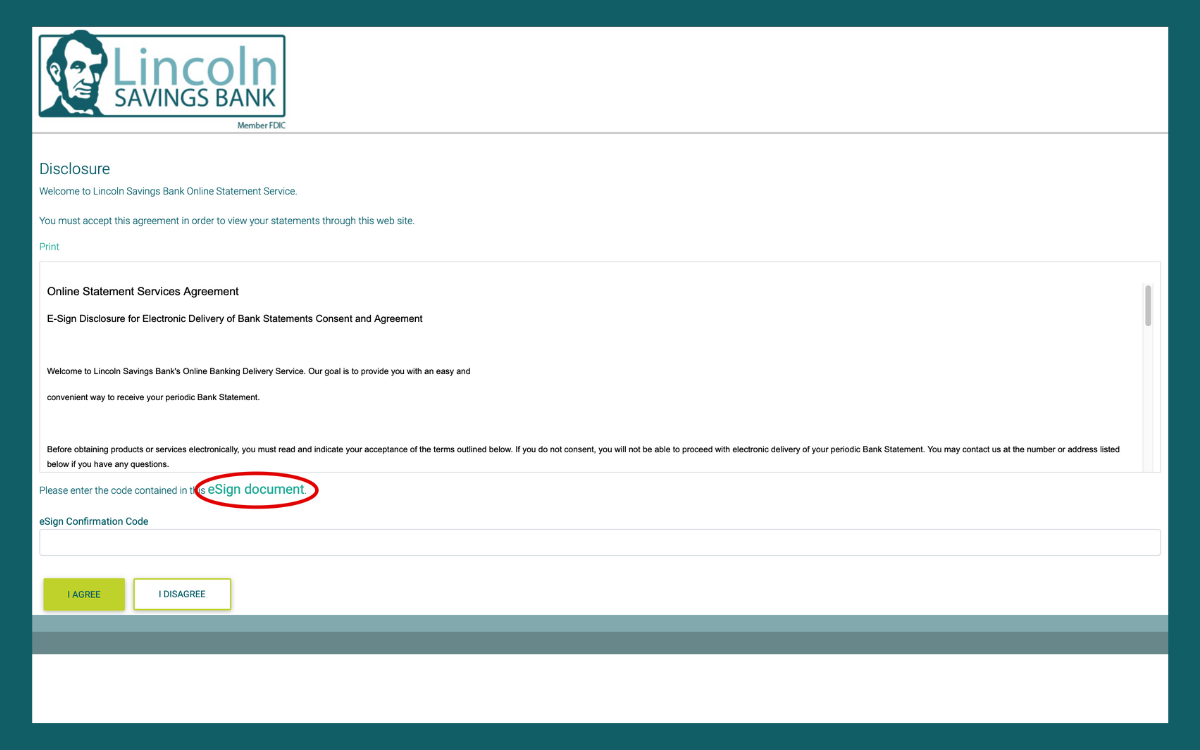 Click the "eSign Document" text to get your enrollment code.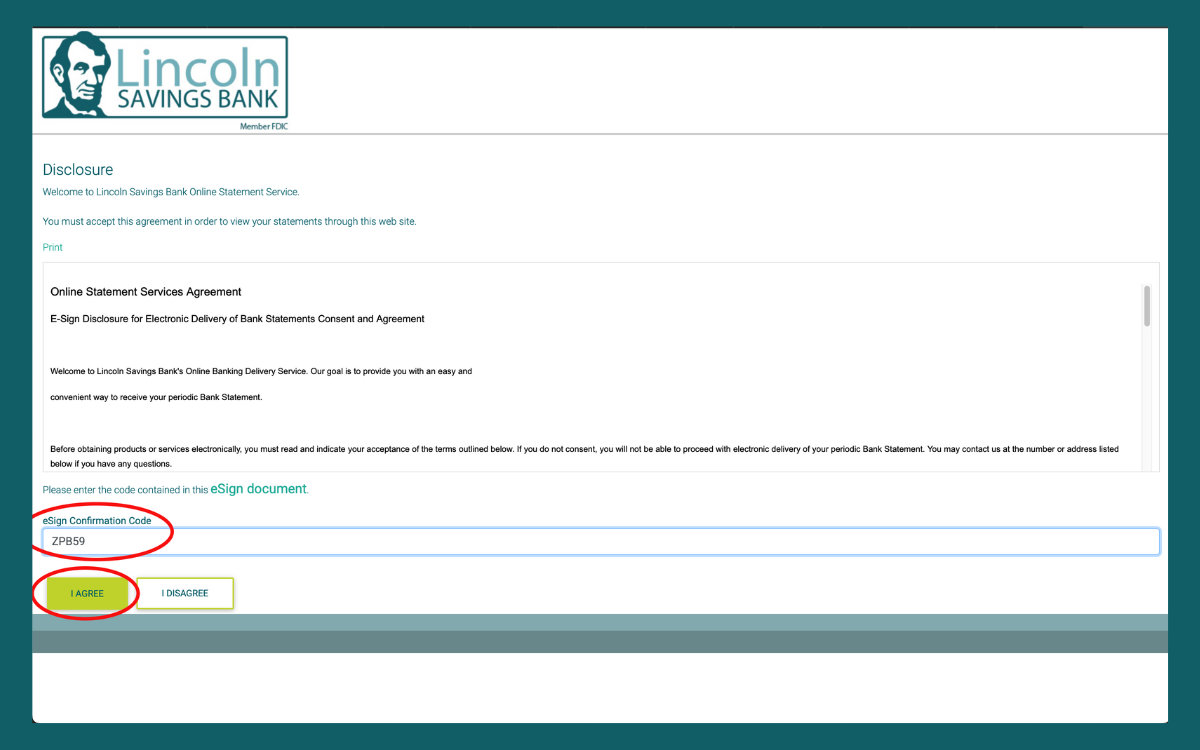 Enter the provided code into the "eSign Confirmation Code" box

Click "I agree"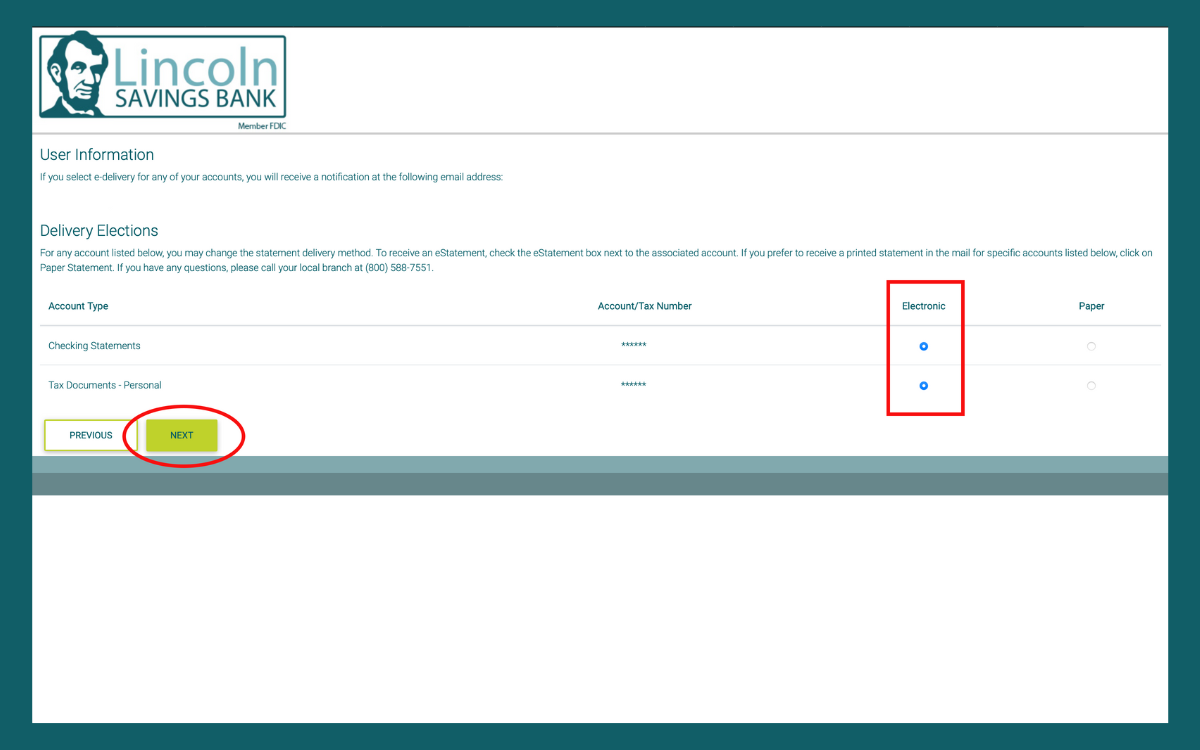 Click the "Electronic" or "Paper" bubbles for which delivery method you prefer

Press "Next"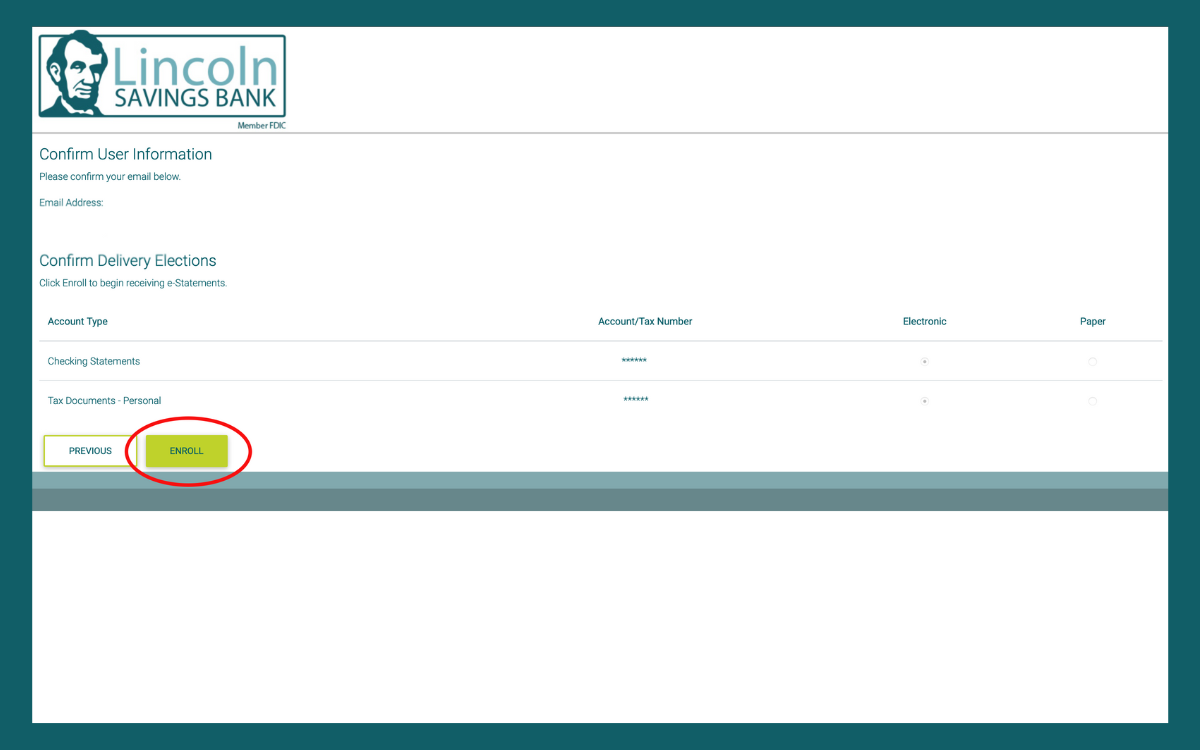 You should now be enrolled!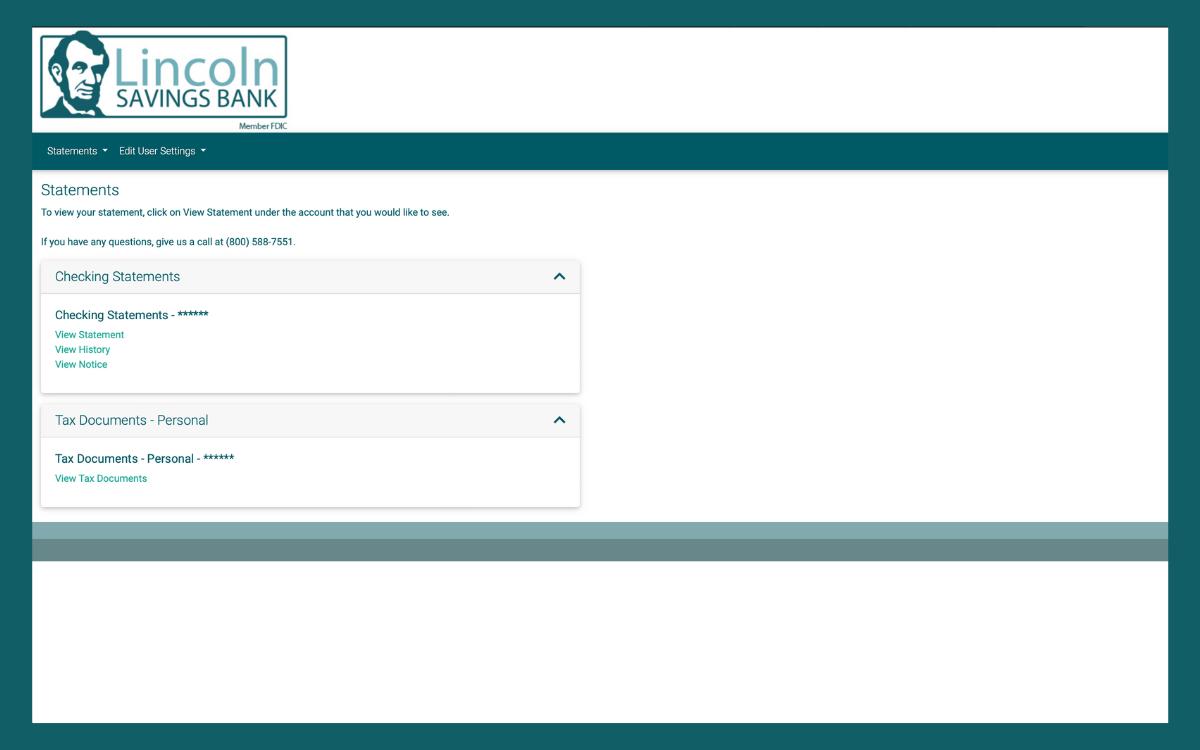 To view your statements, click on "View Statements" under the account you would like to see

If you have any questions, give us a call at (800) 588-7551