New E-Statements
We're Enhancing Your E-Statement Experience!
Update as of March 9, 2023 -
The new e-statement portal is now live! You can now re-enroll in e-statements in online banking.
Thank you for your patience as we worked to resolve the delays with the new portal and thank you for choosing Lincoln Savings Bank!
--------------------------------------------------------------------------------------------
To enhance your e-statements experience, we will be launching a new e-statement portal on Monday, March 6th, 2023, which will have a new look!
Here's the important information you need to know:
Due to the new e-statement portal, you will be required to re-enroll in e-statements on or after March 6th if you wish to receive them electronically.
We are still working to upload January statements into the new e-statement portal. If you don't see your January statement and need immediate access, please contact your local branch or call us at (800) 588-7551. Statements prior to January should show in the portal. If you have trouble viewing those statements, please contact us.
There may be a delay in Tax Documents showing up in the new portal. Please contact us at (800) 588-7551 if you need immediate access to those documents.
If you currently receive paper statements, you may experience a slight delay in receiving those this month. We apologize for the inconvenience. This will be a one-time delay due to the new, enhanced statements.
If you would like to re-enroll in e-statements or change your delivery method from paper to electronic, please follow the instructions below: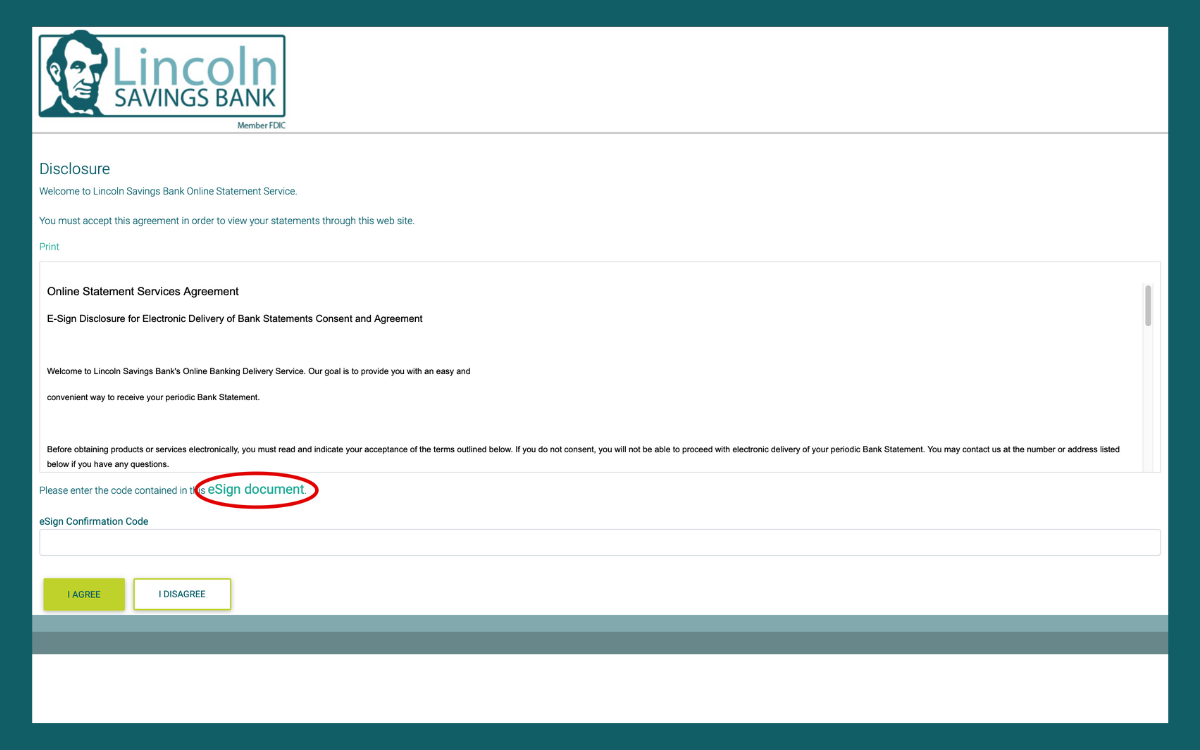 Click the "eSign Document" text to get your enrollment code.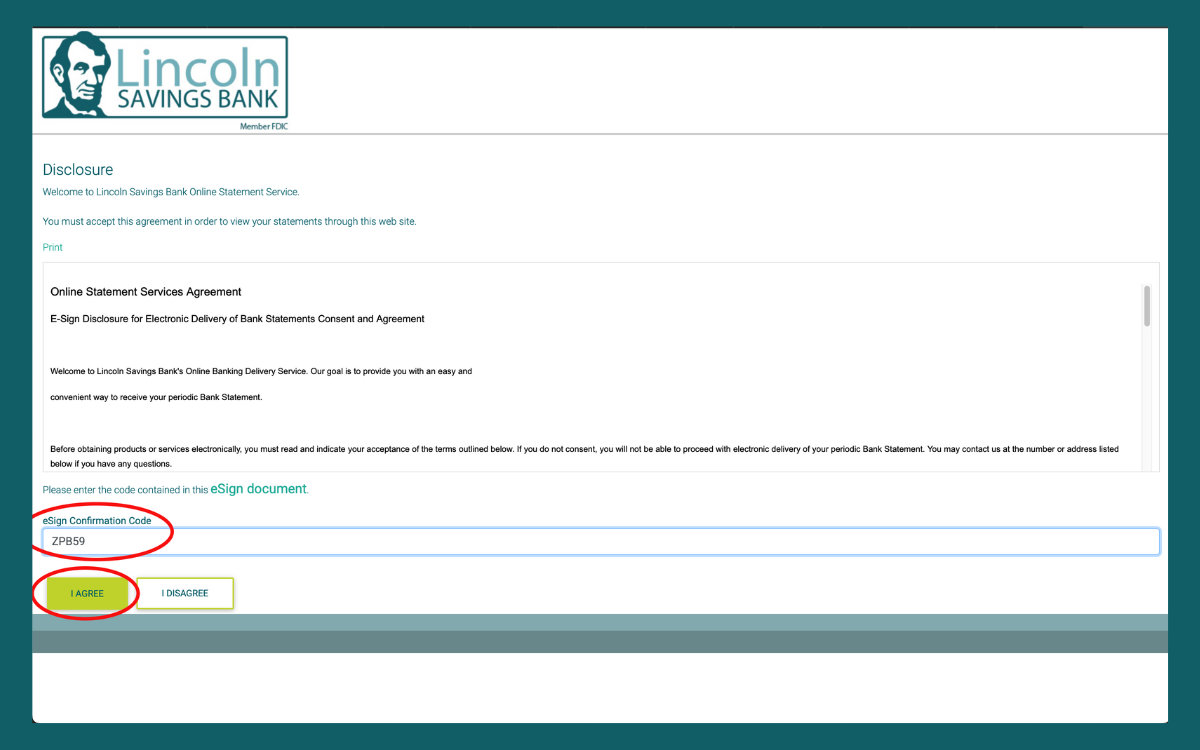 Enter the provided code into the "eSign Confirmation Code" box

Click "I agree"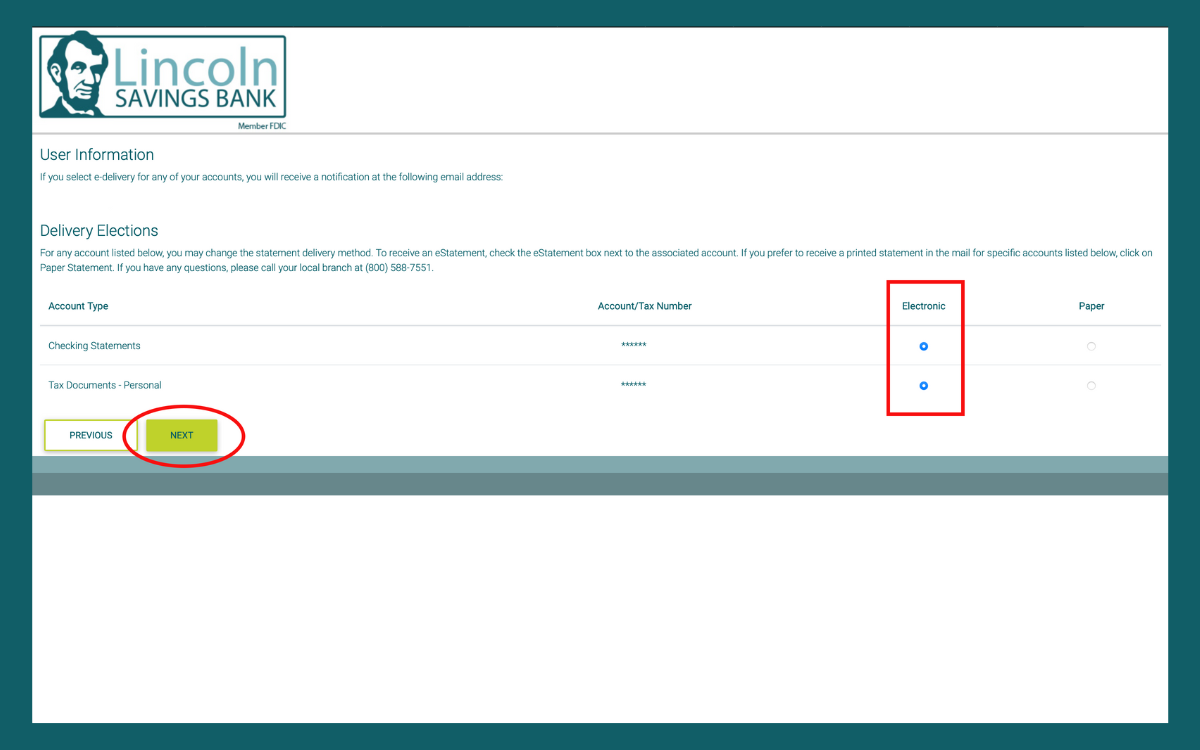 Click the "Electronic" or "Paper" bubbles for which delivery method you prefer

Press "Next"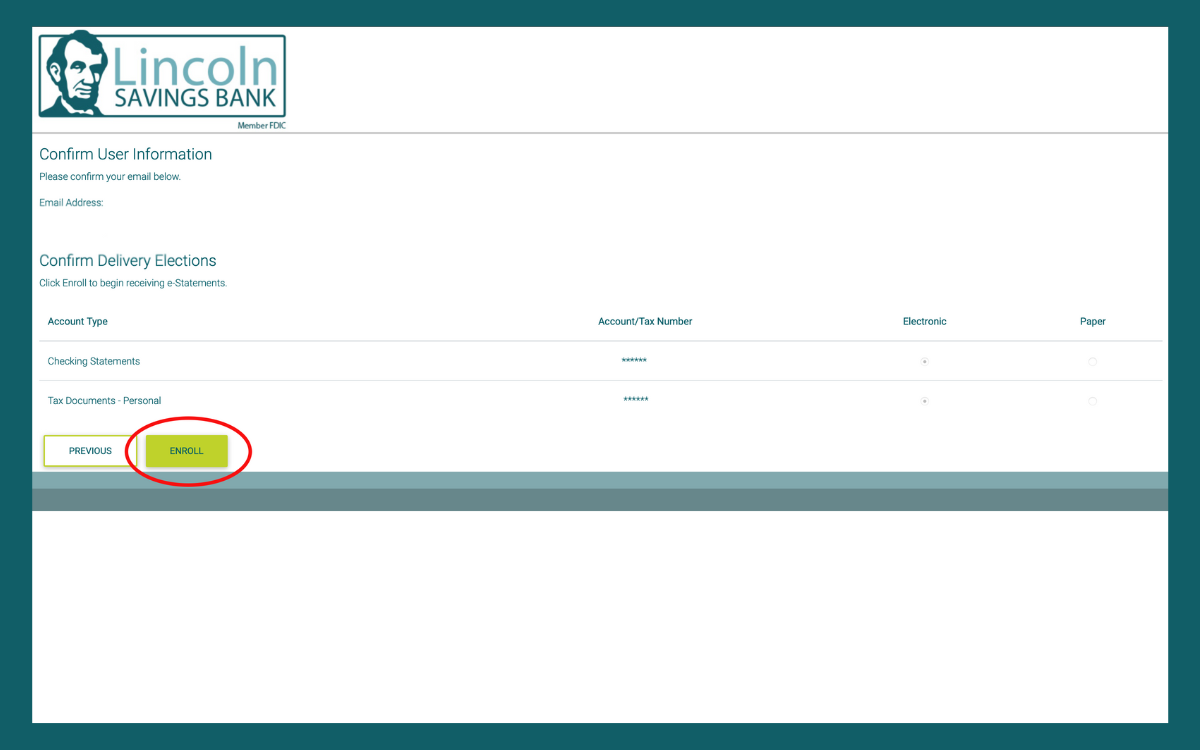 You should now be enrolled!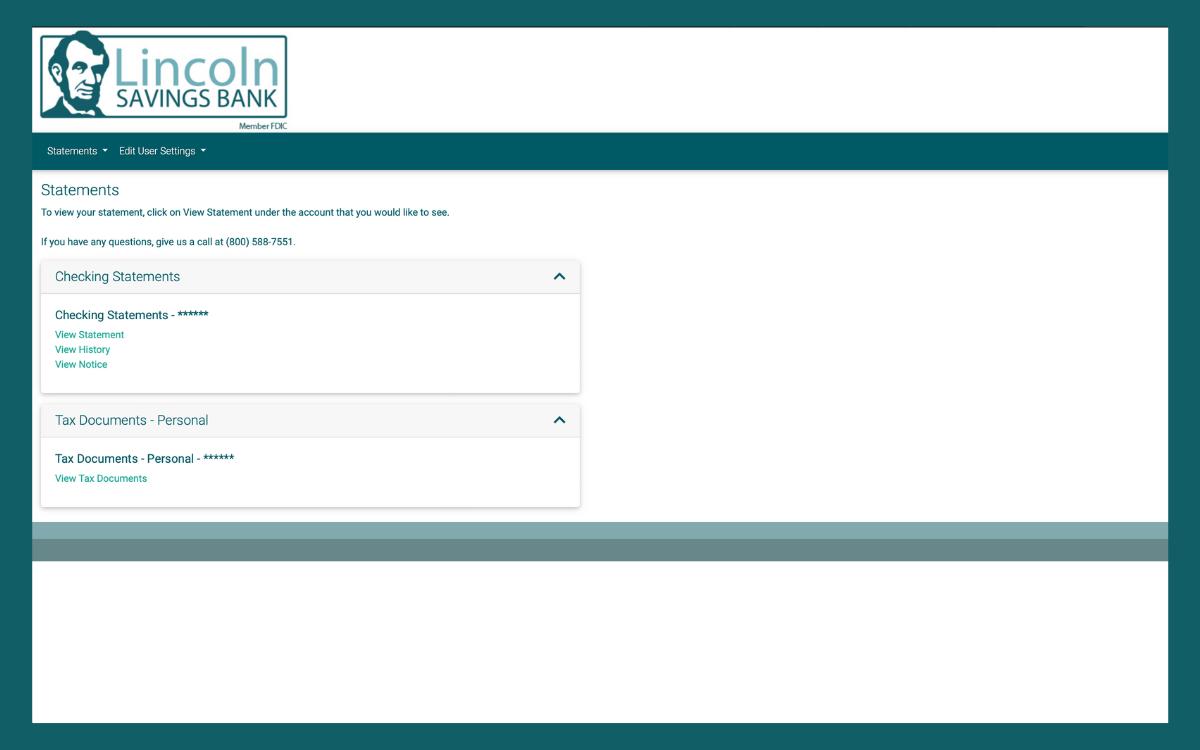 To view your statements, click on "View Statements" under the account you would like to see

If you have any questions, give us a call at (800) 588-7551