Could Owning A Home be More Affordable Than Renting?
Take Advantage of Down Payment & Closing Costs Programs and Make Home Buying in Iowa More Attainable With an IFA Loan.
Don't stress over buying a home. Our knowledgeable mortgage lenders are here to help you by providing an easy and stress-free mortgage lending experience.
Every Iowan Deserves A Place of Their Own.
#1 IFA Mortgage Lender in Iowa in 2022
Dedicated Mortgage Lenders
Lincoln Savings Bank proudly offers Iowa Finance Authority (IFA) loan programs which are specifically designed to help make homeownership more affordable for first-time homebuyers.
FirstHome Program Benefits
Competitive Interest Rates

Interest rates are typically lower than the market rate and have fewer fees.
Down Payment Assistance
Down payment and closing cost assistance programs are available to help cover upfront expenses. Pair a down payment and closing costs assistance grant OR the 2nd loan program with your FirstHome loan:

Grant: The down payment assistance grant provides home buyers with a $2,500 grant to assist with down payment and closing costs.
Loan: The 2nd loan program offers a loan of up to 5% of the home's sale price with no maximum and is repayable at time of sale, refinance, or first mortgage is paid in full. No monthly payment required!
Free Iowa Title Guaranty Owner's Certificate
Borrowers may request a free Iowa Title Guaranty Owner's Certificate at closing. With this certificate, if a title issue arises, Iowa Title Guaranty will be there to step in and assume attorneys' fees, costs and expenses associated with defending the title to your home. While title defects are not common in Iowa, they do occur.
Why choose Lincoln Savings Bank for your mortgage loan?
Lincoln Savings Bank was named the Top Lender by the Iowa Finance Authority (IFA) for 2022.

What does that mean? It means that our lenders are very knowledgeable when it comes to helping first-time homebuyers like yourself with attaining homeownership through a first-time homebuyer loan program.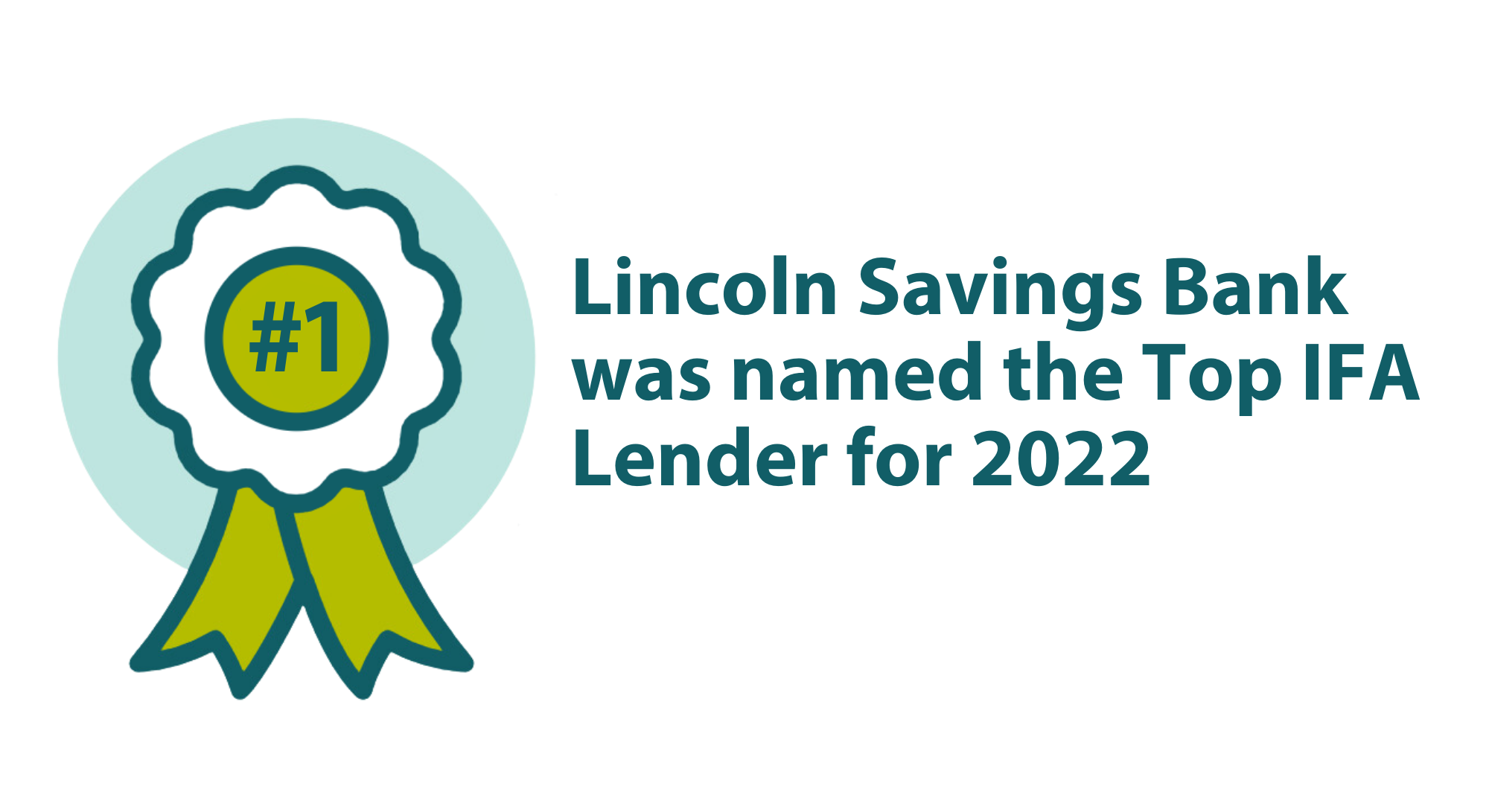 Lincoln Savings Bank is a full-service Central and Northeast Iowa bank dedicated to local customers and communities since 1902.