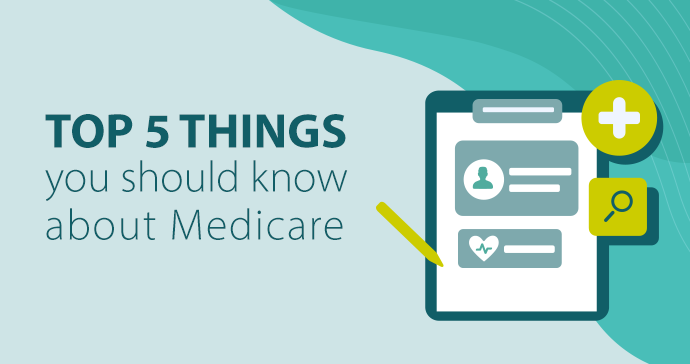 It's never too soon to start thinking about Medicare and Medigap Insurance.
As your trusted financial partner, we want to make sure you're equipped with the information you need when the time comes for you to enroll in Medicare. By starting early, you'll give yourself ample time to research and understand your options.
Here are the top 5 things we think you should know about Medicare.
After you turn 65, Medicare is your primary insurer. Once you turn 65, Medicare is considered your primary insurer. This is true even if you haven't applied for Medicare yet. It's also true even if you have retiree health insurance, individual health insurance or COBRA.
Apply before you turn 65. Applying for Medicare on your 65th birthday is not ideal. You must apply during the initial enrollment period of three months before your 65th birthday. This enrollment period ends four months after your 65th birthday.
If you miss enrollment, you'll have to pay penalties. If you miss the initial enrollment period, you can still sign up for Medicare during the general enrollment period which runs from January 1-March 31. People who sign up during the general enrollment period will be eligible for coverage the following July. Late enrollment penalties apply for people who miss their initial enrollment period. Depending on the part of Medicare that you apply for, these penalties can vary from 10% for every 12 months you delay enrollment or 1% per month.
You can't enroll in Medicare as a family. Medicare is an individual benefit and each member of your family needs to apply for Medicare separately. There are no family Medicare plans.
You can supplement Medicare with a Medicare Supplement Plan, or "Medigap" Policy. If you can afford it, it is possible to supplement Medicare with a Medicare Supplement Plan, or "Medigap" Policy. These plans will help cover expenses like:
- Coinsurance (the portion of the money you pay after your insurance has paid your benefit)
- Co-payments (the money you pay each time you seek care)
- Deductibles (money you pay before your insurance benefits kick in)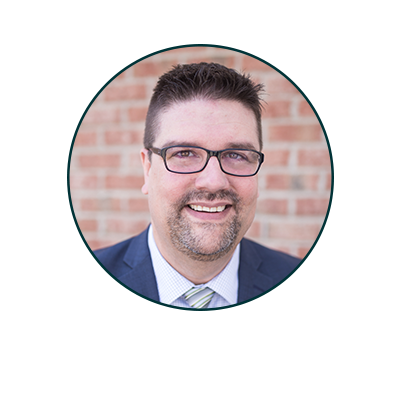 Let LSB Insurance be your guide!
Marc White is a licensed, trained and certified insurance agent knowledgeable about Medicare. Marc will be here to answer all of your questions and can help you find a plan that best suits your needs and your budget.
Not FDIC Insured | No Bank Guarantee | May Lose Value | Not a Deposit | Not Insured by any Federal Government Agency