Come by and say hello!
Formerly known as The Hawkeye Bank of Allison, this location became our third Lincoln Savings Bank branch on February 5, 1987. Today, we are proud to continue to serve the people and small businesses of Allison. You'll find us on Main Street, near Wilder Park and the Butler County courthouse. Our Allison branch features a one-lane drive-thru banking option, walk-up ATM, and a wheelchair accessible entrance. Street parking is available near the bank.
Proudly serving Allison, Iowa
402 N. Main Street
Allison, Iowa 50602
Fax: 319-267-2643
Lobby and Drive-Thru Hours
Mon-Thurs: 8:30 AM - 3:00 PM
Fri: 8:30 AM - 5:00 PM
Sat: 8:00 AM - 10:00 AM
Location Features
24 Hour Walk-Up ATM
24 Hour Drop Box
Lincoln Savings Bank has been community-minded since 1902. We are constantly focused on serving you better and giving back to the Northeast and Central Iowa towns that have kept us in business for more than a century.

At the Allison branch, we host an annual Christmas Open House as well as other events throughout the year to help various clubs in our community. Our branch is a member of the Allison Commercial and Lions Clubs, and we support local causes such as Relay For Life, Wilder Days, and the Allison Little League. On an individual level, our branch employees are involved with community organizations such as Butler County Pheasants Forever, Butler County Fair, and Relay For Life. Join us in cheering for local sports teams such as the North Butler Bearcats and the AP Falcons!

When you visit Lincoln Savings Bank in Allison, you can expect a friendly smile from familiar faces. Our bank is a place where employees love to stay for the long-term. To serve you better and earn your business, we offer convenient banking options, innovative technology and personalized service to ensure you are given the best care in all facets of your finances.

Visit our Lincoln Savings Bank branch to learn more about our full-service banking, mortgages, commercial and ag lending. We are confident that no one has more local experience and expertise than Lincoln Savings Bank.
If you're looking for banks in Allison, Clarksville or Northeast Iowa, Lincoln Savings Bank has everything you need. We are your local one-stop-shop for complete financial services today, tomorrow, and beyond!
Member FDIC | Equal Housing Lender
Experience better banking at Lincoln Savings Bank in Allison!
Since our founding in 1902, Lincoln Savings Bank has been serving the banking needs of Iowans. LSB Financial Services, a subsidiary of Lincoln Savings Bank, extends these traditional banking capabilities to include Insurance, Investments, Trust and more. Together, Lincoln Savings Bank and LSB Financial Services operate seamlessly to be your complete financial provider.
Products offered by LSB Financial are:
Not FDIC Insured
No Bank Guarantee
May Go Down in Value
Not a Deposit
Not Insured by any Federal Government Agency

Meet the Allison Branch Staff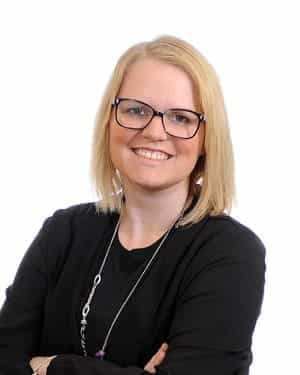 Ashley Coake
Personal Banker