Come by and say hello!
Lincoln Savings Bank acquired Farmers Savings on October 1, 1995 and is located in the original 1903 bank location. At our Garwin branch, we offer full-service banking for individuals and businesses in Tama County as well as personal loans, mortgage loans, and commercial lending. You can find us on the corner of Main and 3rd Streets across from Garwin City Park. Look for our green and white sign with time and temperature.
Proudly serving Garwin, Iowa
230 Main Street
Garwin, Iowa 50632
Fax: 641-499-2085
Lobby Hours:
Mon-Fri: 1:00-5:00 PM
Since 1902, expertise and experience have made us the bank of choice for thousands of people in Central Iowa just like you. More than a century later, our main focus is still on our customers and the communities we serve. Our Garwin branch hosts an annual movie event for kids over the summer. We also get involved with the After Prom event at GMG Schools and provide popcorn for sporting events. LSB Tama is affiliated with the Garwin Lion's Club.
When you visit Lincoln Savings Bank in Garwin, you can expect to find two customer service associates ready to assist with your banking needs: a Personal Banker to assist with account openings and consumer lending needs, and a dedicated Ag/Commercial lender for all of your ag and business lending needs. Parking is available in front of the building and our entrance is wheelchair-accessible.
If you're looking for banks in Tama County or Central Iowa, Lincoln Savings Bank has everything you need.
Member FDIC | Equal Housing Lender
Experience better banking at Lincoln Savings Bank!
Since our founding in 1902, Lincoln Savings Bank (LSB) has been meeting the banking needs of Iowans just like you. LSB Financial, a subsidiary of Lincoln Savings Bank, extends these traditional banking capabilities to include Insurance, Investments, Trust, and more. Together, Lincoln Savings Bank and LSB Financial Services operate seamlessly to be your complete financial provider. Call or visit us today!
Products offered by LSB Financial are:
Not FDIC Insured
No Bank Guarantee
May Go Down in Value
Not a Deposit
Not Insured by any Federal Government Agency
Garwin Office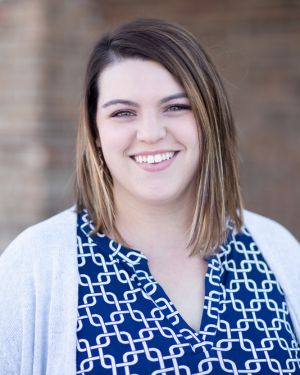 Jess Manfull
Assistant Branch Manager
NMLS# 2032853
Trevor Lewis
Ag Relationship Manager
NMLS# 2494480