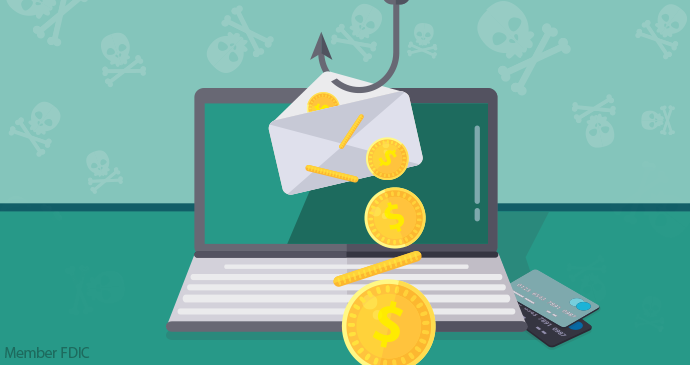 Lincoln Savings Bank is warning consumers not to fall victim to phishing scams.
A phishing attack normally works by creating a false feeling of security. Most phishing emails, websites, and phone calls look and feel just like real ones. The whole point is to fool you into giving away your access information.
To avoid becoming the victim of a phishing scam, Lincoln Savings Bank offers the following tips:
Never give out your personal or financial information in response to an unsolicited phone call or email, no matter how official it may seem.
Do not respond to emails that may warn of dire consequences unless you validate your information immediately. Contact the company to confirm the email's validity using a telephone number or Web address you know to be genuine.
Check your credit card and bank account statements regularly and look for unauthorized transactions, even small ones. Some thieves hope small transactions will go unnoticed. Report discrepancies immediately.
When submitting financial information online, look for the padlock or key icon at the bottom of your Internet browser. Most secure Internet addresses, though not all, use "https".
Here are some clues that might give away a phishing attack:
Messages with misspellings and typos, multiple fonts or oddly-placed accents.
Messages that claim to have your password attached. A bank should never send you your password as an attachment,
Mismatched links. Hover over a link and make sure the link actually goes to the place shown in the email.
Messages asking for your personal information. If you're a Lincoln Savings Bank customer, we will never ask you for:

Your account password
Your social security number or tax identification number
Your full credit card number or PIN

Messages claiming that your account will be deleted or blocked unless you take immediate action.
What to do and not do if it seems phishy?
Don't click on any links, open or download attachments, reply or trust contact information displayed in the email.
Do report it to your bank.
We hope this information will help you protect yourselves against new threats. At Lincoln Savings Bank, we do our best to provide up to date information and top-level security procedures to keep your accounts safe and secure. If you have questions about phishing scams, call us at (800) 588-7551.
Lincoln Savings Bank, Member FDIC