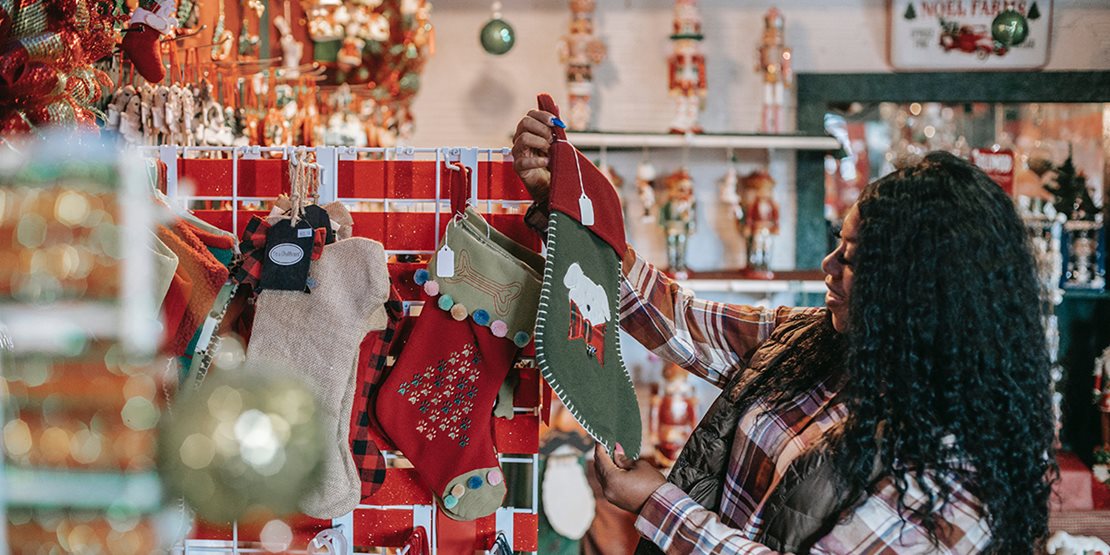 Whereas many consumers plan to spread holiday cheer this season, crooks intend to spread holiday mischief. Naughty elves aim to steal bank account information and other private financial data from busy shoppers. Con artists use festive schemes to get consumers to gift them with sensitive information.
Use these tips to put coal, not cash, into fraudsters' stockings this season.
1. Apply for temporary holiday employment in person. Despite a slow-moving economy, retailers plan to hire many temporary employees to help customers. If you hope to get hired and earn extra cash for holiday expenses, ask for a paper application or submit one at an in-store kiosk.

Crooks pretending to be real employers set up fake websites hoping you'll enter personal information they can use to steal your identity or sell your information to other criminals.
When applying in person isn't an option, you can still apply for the job online. Enter the retailer's URL directly into your browser and select "Jobs" or "Careers."

2. Do your research before opening your heart and wallet to charitable organizations. Sharing with those in need might be one of your favorite parts of the holiday season. Thieves count on it. They'll pose as well-known organizations to convince you to open your wallet for their fake charity. Avoid giving money to anyone who sends you an unsolicited text message, even if you've given money to the charity previously. Instead, use the donations page on its website or contact the charity directly at its official phone number.

If you'd like to give to a new charity this year, do your research first. Visit Charity Watch or Charity Navigator, two industry watchdogs that keep tabs on thousands of nonprofits.

3. Be cautious of unexpected packages. While porch pirates are on the prowl all year, they ramp up their efforts in time for the first drop in temperature. Because it's the gift-giving season, many households aren't surprised to receive packages from out-of-town family and friends. They might be stunned to learn that bad actors are leaving phony missed delivery notifications that seem to be from legitimate shipping services on their doors.

These tricksters hope you'll visit the fake webpage in the notice and pay the "required" fee to have the item redelivered. If you receive a missed delivery notification, visit the official website of the shipping service to rule out a holiday scam. Shipping companies are familiar with this fraud scheme and have dedicated webpages to help customers recognize authentic notifications.
Other Ways to Protect Yourself From Seasonal Scams
Crooks use various tactics to steal your holiday joy. Put their attempts on ice by following a few additional tips:

• Delete social media messages that include attachments from unknown senders.
• Do not buy goods or services from websites that have not taken steps to protect your information. For example, enter payment details only on secure webpages that have a padlock icon in the web browser.
• Confirm shopping deals that sound too good to be true. Visit the retailer's webpage by entering the URL directly into your browser instead of following hyperlinks to the supposed sale. If you can't find the special promotion, contact the retailer's customer service line for more information.

Knowledge is key to leaving scammers out in the cold. Stay alert to fraud schemes year-round by visiting the Federal Trade Commission's scam alert webpage.