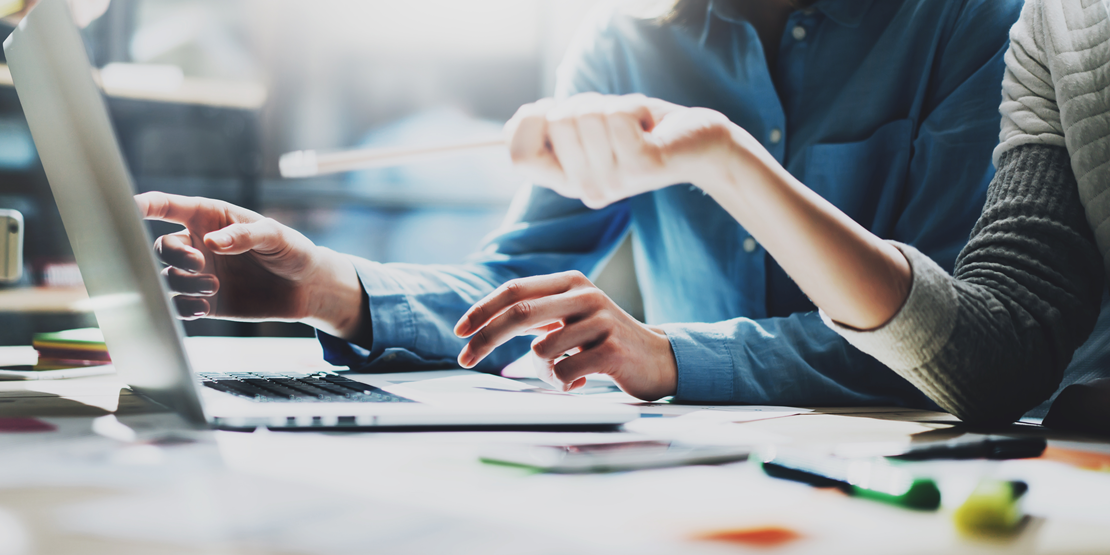 In the ongoing supply-chain crisis, driver shortages have taken up most of the airtime. But there's another logistics threat to the food supply industry: the shortage of cold-storage. Demand is sky-high, and refrigerated warehouses and freight are hard to come by — especially if you're operating a small business.

The pandemic only exacerbated the problem. Labor shortages and shifting loads drove up cold storage prices. (Good luck outbidding a larger corporation for third-party space.) Now, the industry is forecasting even tighter cold storage availability.

Cold storage is a big investment for any business. However, there are financing options available through the Small Business Administration (SBA) that can cushion the blow, protecting your business from price fluctuation.

With an SBA-backed 7(a) or 504 loan, you can build or buy a cold storage facility, renovate existing refrigeration equipment, or fund employee salaries. Both loan programs provide long-term, fixed-rate financing of up to $5 million for most business purposes.

Which loan might be right for you? Let's find out.
SBA 7(a) Loan
The 7(a) loan is the SBA's most popular and versatile loan program. Think of it as the all-purpose flour of SBA loans, offering flexible lines of credit for a broad range of small business needs. The best part? 7(a) loans generally have quick turnarounds. After submitting an application, you can expect a decision within 10 days.

Unlike the 504 loan, the 7(a) can fund working capital, including:

● Employee salaries.
● Inventory.
● Temporary costs.
● Short-term or disposable equipment.

The 7(a) loan can also be used for the bigger projects, including:

● Purchasing land, buildings, or long-term equipment. Got your eye on some logistics technology to help you manage shipments?
● Constructing a new building. Cut out the middleman and bring your cold storage in-house.
● Converting or renovating an existing building. You can invest in temperature control doors to keep your product fresh and increase energy efficiency.

To be eligible for 7(a) loan assistance, you must demonstrate need for a loan, and provide evidence that you've used alternative financial resources, including personal assets. You'll find a handy list of ineligible businesses on the SBA website (sorry, stamp collectors!).

SBA 504 Loan

While the 7(a) loan can fund major fixed assets, the 504 loan is, in many cases, a better option for the bigger projects. Available through Certified Development Companies (CDCs), the 504 loan was designed to fund the purchase or construction of buildings, machinery, and long-term equipment — that is, equipment that you'll use for at least 10 years.

Business eligibility and use requirements are a bit more strict. And, unlike the 7(a) loan, a 504 can't be used to fund rental real estate or working capital like inventory and employee salaries.

But if you're looking to build or buy the world's biggest igloo (or purchase a plot of land big enough to hold said igloo), the 504 loan has some serious perks, including:

● Lower fees. For loan amounts over $150,000, the 504 has lower SBA fees than the 7(a).
● Lower interest rates. Interest on a 504 loan is set below market rate, while 7(a) loan interest is tied to the prime rate.
● Up to 90% guaranteed. In contrast, the 7(a) is guaranteed to 85% for loans under $150,000, and 75% for loans over $150,000.

Again, when it comes to staffing your igloo, only the 7(a) loan can fund employee salaries. (And if the penguins in your employ are running some kind of gambling ring, then, ah, no dice.)

Who's Eligible for an SBA Loan?

SBA Loans are for businesses that fall within the small business size guidelines, as defined by the SBA. Your business must also operate for profit within the United States, and you must propose to use any funds for a "sound business purpose." So if the penguins want a slide installed at the igloo, they'll have to pool their own cash — although, if they charge a ride fee…

Check out the SBA website for 7(a) and 504 loan requirements.