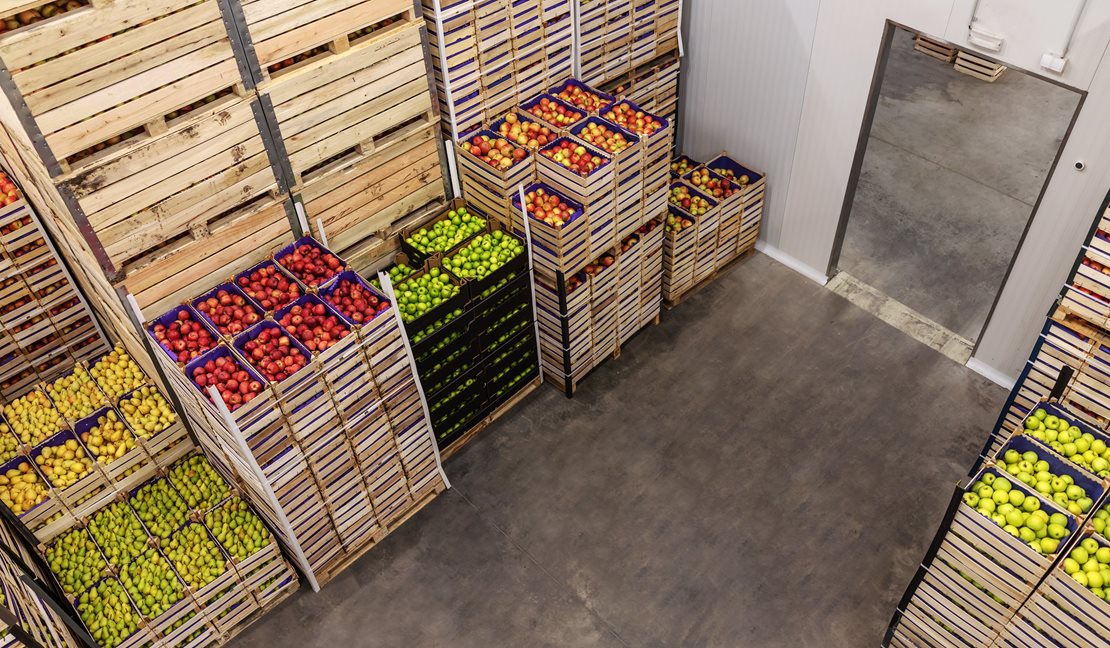 Whether you run a food hub, meat processing plant, or logistics service, you've no doubt felt the squeeze of rising operating costs up and down the food supply chain. And if your business depends on cold storage, one of the most costly links in the supply chain, the post-pandemic bounceback is no bounceback at all.

Available cold storage space has shrunk, and demand is only growing. Much of the current temperature control infrastructure is outdated and inefficient. Plus, labor shortages and freight costs have made cold storage prohibitively expensive. For small businesses with comparatively little capital, the cost and inefficiency of cold storage facilities is, well, concerning.

The federal government is concerned, too — enough to institute a loan program that can help you build or expand a cold chain operation. As part of its multi-billion-dollar Build Back Better initiative to address supply chain issues highlighted by the pandemic, the U.S. Department of Agriculture (USDA) instituted the Food Supply Chain Guaranteed Loan Program. Its aim: To increase capacity and expand infrastructure, creating "a more resilient, diverse, and secure U.S. food supply chain."

A mouthful, I know. But the program could be a serious hedge for your business against volatility in the cold chain. Let's break it down.

The USDA's Food Supply Chain Loan (FSC Loan) provides financial support to large or small businesses looking to start or expand their food supply chain operations. That includes activities ranging from processing and manufacturing to wholesale and distribution — and, of course, cold storage. With an FSC Loan, businesses can fund the purchase or renovation of refrigerated warehouses and vehicles, or the installation of temperature-control systems.

The FSC Loan was instituted in late 2021 with a set amount of funding. (By the way, 19% of all FSC Loan funds are set aside exclusively for meat and poultry processors.) When those funds run out, they run out for good. So you'll want to act quickly.

Who's Eligible for a USDA FSC Loan?
The FSC Loan is open to for-profit and nonprofit businesses, as well as entrepreneurs. If your business operates (or plans to operate) somewhere in the food supply chain, chances are you're eligible. Here's a list of qualifying activities:

● Food Aggregation and Processing
● Food Manufacturing
● Food Storage
● Food Distribution and Transportation
● Food Wholesale

The FSC Loan is administered by the USDA's Rural Development arm, but don't let that spook you: Unlike most USDA programs, the FSC Loan doesn't have any geographical requirements. Eligible businesses can be located in rural or urban areas, anywhere in the U.S.

And while loan eligibility is determined by the USDA, you must work through an approved lender to apply. Check out the FSC Loan fact sheet for more details on eligibility requirements.

How Can USDA FSC Loan Funds be Used?

Targeting and expanding food supply chain infrastructure is the FSA Loan's MO, and there are a number of ways you can use an FSC Loan to fulfill your cold storage needs:

● Land and Buildings. Purchase, develop, or renovate a cold storage warehouse.
● Machinery. Purchase and install energy-efficient refrigeration equipment or Information Technology (IT), such as order tracking systems.
● Leased Facilities. Construct or equip cold storage facilities for lease to public or private enterprises.

The FSC Loan can also be used to cover working capital, boosting your liquidity. That includes funding for short-term obligations such as:

● Employee salaries
● Inventory
● Temporary costs
● Disposable equipment

You can apply for an FSC Loan of up to $40 million and a maximum 40-year repayment term. A few key perks:

● Competitive interest rates
● Full amortization
● No USDA fees
● No geographical constraints within the U.S.

How Do I Apply for a USDA FSC Loan?
If you're interested in applying for an FSC Loan, you'll need to find an approved lender (a participating bank, credit union, loan fund, or other institution). Your lender will apply for the program on your behalf, with eligibility ultimately determined by the USDA Rural Development arm. If accepted, the USDA will guarantee the loan.

Lincoln Savings Bank is an approved USDA lender. Connect with a USDA Loan expert to get started on your FSC Loan application.
Check out the USDA's FSA Loan FAQ page for more information on how to apply.