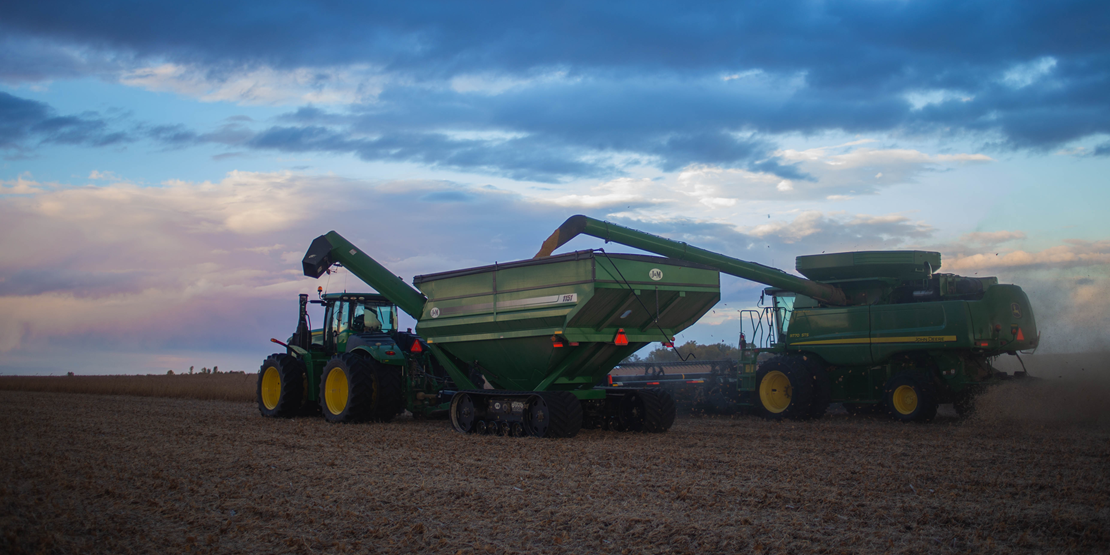 The Farm Bill is up for legislative review in 2023 and U.S. farmers, along with American households that rely on nutrition assistance programs, have a stronger-than-ever vested interest to engage with lawmakers and ensure their voices are heard. But they're not the only ones who should be paying attention. Fortunately, an increasing number of people are realizing that this version of the bill must be different. The 2023 bill likely has implications for every American. Its success – or failure – could affect households at every income level.
Over the past several years, global events have reinforced what many farmers already knew: Protecting our national food supply is vital to maintaining national security. From the COVID-19 pandemic to Russia's war on Ukraine, it's clear how quickly unexpected events can negatively affect our ability to feed a nation.

According to Zippy Duval, president of the American Farm Bureau (AFB), the bill can help secure our nation's food supply and increase food security for all Americans. It can also "promote the sustainability of U.S. agriculture and the vibrancy of our rural communities."

The AFB has pushed to maintain funding commitments to current farm programs and seeks over 60 provisions be included in the updated bill. Each point of AFB's 2023 Farm Bill Policy Priorities relates to one or more critical areas: food security, jobs, conservation, or risk management. For example, the AFB is calling for sufficient – and sometimes, increased – funding to:
• Hire and retain additional USDA technical staff
• Enable innovative agricultural research and education
• Expand resources for biofuels and methane digesters
• Ensure loan program amounts keep pace with farm-level expenses
• Maintain and prioritize robust risk management tools, such as federal crop insurance and commodity programs
• Minimize loan application requirements for new farmer guarantee programs to better align with ag lenders
• Add a block grant program allowing food banks and similar entities to purchase specialty crops directly from farmers


The AFB's top legislative priority is for the Farm Bill to be renewed with sufficient funding to keep farming and nutrition programs within one legislative bill. "It makes the most sense for a single bill to support the people who produce the food as well as the people who need assistance to access safe and nutritious food for their families," says Duval. "Few people have not been touched by tough times in one form or another over the past couple of years."

Let's work together to protect our farmers and our food supply.

We encourage farmers, ranchers, and consumers of their products to visit the AFB website to learn more about the efforts to strengthen the bill's current version. You can also track the progression of the Farm Bill's reauthorization and other proposed laws affecting the ag industry by creating an account at Congress.gov and signing up for legislative alerts.

Lincoln Savings Bank's ag lending professionals stay up to date on industry news to ensure funding options are tailored to your agricultural and farming needs. Speak with an ag lender at 800-588-7551 or visit MyLSB.com/ag to explore financial resources for your agribusiness.