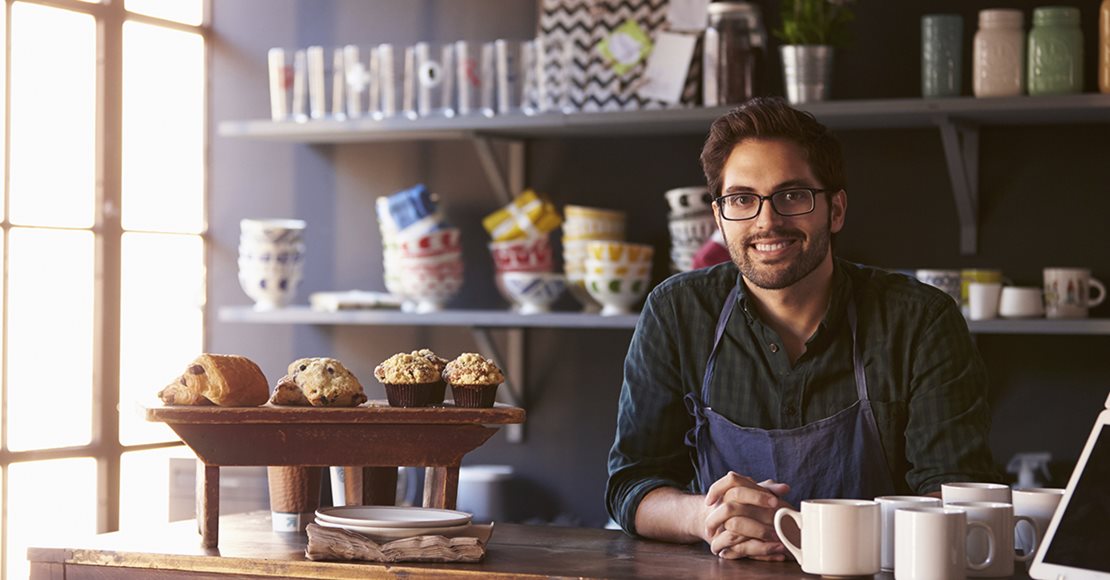 In this Article
The Small Business Administration (SBA) was created in 1953 with the idea of aiding small businesses because in many cases, small businesses don't necessarily have the collateral they need to build a project. The Small Business Administration assumes some of the risk from the loan, enabling lenders to offer more flexible terms and affordable interest rates.
It's a bank's job to be concerned with risk, but when you're looking to start a business or you're working in a risky industry, it becomes extremely difficult for a bank to assist. The SBA was put in place to reduce the risk for lenders and make it easier for them to open up and provide that access to capital. The SBA does not lend money directly to a business. The bank makes the loan and the SBA guarantees a percentage to offset the lender's risk. SBA loans help ensure that small businesses have access to credit at favorable terms. The mission of the SBA is to help Americans start, build, and grow a business.
Types of SBA Loans
There are multiple types of SBA loans to meet different business needs. SBA loans range from small to large and can be used for most business purposes. Some loan programs set restrictions on how you can use the funds so it's important to check with an SBA lender when requesting a loan so they can help you figure out which type of loan is best suited for your business needs.
SBA 7(a) Loans
An SBA 7(a) loan is the most popular type of SBA loan that can be used for a wide variety of purposes.
Basic uses for a 7(a) loan could include long and short-term working capital, revolving funds based on the value of existing inventory and receivables, equipment or machinery, furniture, fixtures, supplies, materials, real estate (land or buildings), construction or renovation, establishing a new business or assisting in the acquisition or expansion of an existing business, or refinancing business debt under certain conditions.
SBA 504 Loans
The SBA 504 loan program provides long-term financing for major fixed assets such as equipment or real estate that promote business growth and job creation. It differs from the 7(a) program in that the SBA provides part of the loan funds.
504 loans can be used for the purchase or construction of existing buildings or land, new facilities, long-term machinery/equipment, or the improvement of land, streets, utilities, parking lots, landscaping, and existing facilities. 504 loans cannot be used for working capital or inventory, consolidating, repaying or refinancing debt, or speculation or investment in rental real estate.
SBA Express Loans
This is a smaller SBA loan with an accelerated turnaround time. Loan amounts are up to $500,000 and are reviewed by the SBA within 36 hours.
SBA Export Loans
SBA Export Loans encompass several different programs that help small businesses with trade and export activities.
SBA CAPLines
CAPLines loans are short-term lines of credit that help businesses meet more immediate or cyclical financial needs. For example, a business that needs to fund labor or materials costs for a new project.
SBA Loan Benefits
New businesses with a good business plan or existing businesses with good cash flow will find an SBA loan to be an attractive option. SBA loans offer unique benefits and competitive terms. Here are the key beneficial features:
The ability to obtain up to $5 million in capital.
Long-term fixed interest rates that are competitive.
Longer repayment terms, up to 25 years based on the use of proceeds.
Lower down payment requirements.
The ability to obtain financing for a flexible variety of purposes that include startup costs, working capital, leasehold improvements, renovations, equipment, real estate, land, or debt refinancing.
SBA Loan Eligibility
While the SBA has criteria that determines which businesses can apply, it is broad so that most small businesses are eligible. The primary conditions for eligibility include:
Operating a for-profit business based in the U.S.
Meeting the SBA's small business size standards. (These vary by industry and can be quite large.)
Demonstrating a need for the loan.
Having a reasonable amount of equity to invest in the business.
Establishing a reasonable likelihood of loan repayment.
How to Apply for an SBA Loan in Iowa
Prepare for your application by reviewing the SBA's Loan Submission Checklist and have the following key documents ready for your application:
Statement of personal history
Personal financial statement
Personal income tax returns for the last three years
Business tax returns for the last three years
Business certificate or license
Business lease
Loan application history
Could an SBA Loan Help your Business Grow?
SBA loans are another business financing option with very business-friendly terms. Check out all the benefits of a Small Business Administration loan today by contacting one of our knowledgeable SBA Lending Specialists. Our expert staff will help you explore the different loan options and guide you through the loan process. Lincoln Savings Bank offers complete financial services for small businesses and was named the Top SBA Lender in 2020. Since 1902, expertise and experience have made us the bank of choice for thousands of business owners just like you.