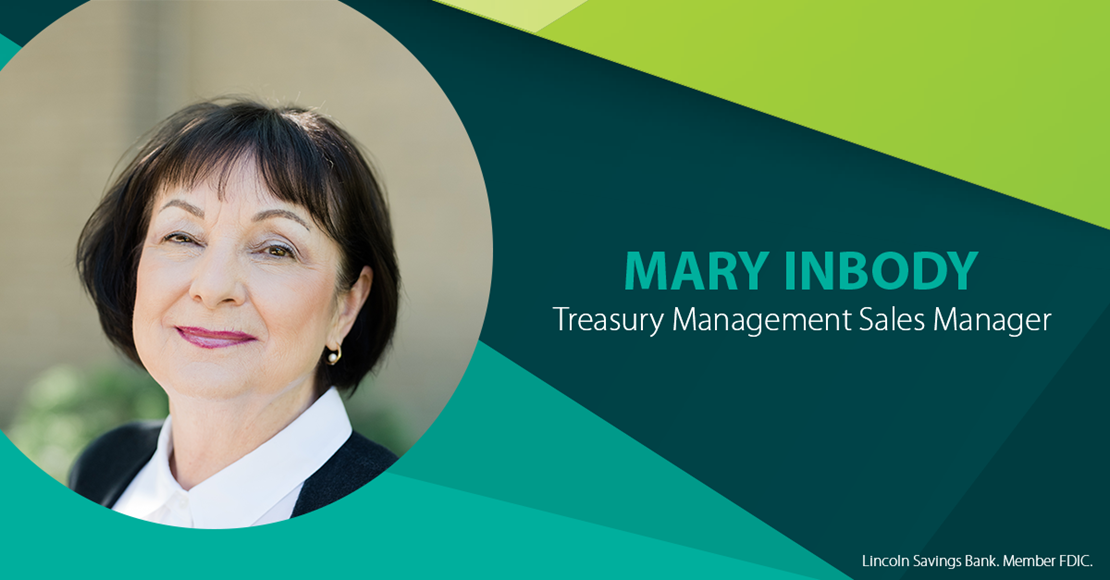 Mary Inbody has transitioned to Treasury Management Sales Manager at Lincoln Savings Bank (LSB). In her new role, Inbody will be an exceptional partner to LSB's teams by offering full Treasury Management services to business clients.
"We offer a complete line of financial services in Treasury Management available to our commercial clients to help them improve efficiency, improve working capital and manage risk," said Inbody, "My goal is to make sure our business owners have a smooth banking experience that allows them to focus more on their business."
A longtime resident of the Des Moines area, Inbody enjoys spending time with her family and partaking in all the outdoor amenities and events Iowa has to offer. She embodies the community banking model through continuous involvement with non-profit organizations such as the Girl Scouts of Greater Iowa and is the current chair for the Iowa Women Lead Change, Metro Women Connect of Des Moines.
Having graduated both the Iowa School of Banking and the Barrett School of Banking, Inbody possesses a wealth of knowledge in both Retail and Treasury Management. A seasoned employee of nine years, she previously led LSB's Retail Department before transitioning to her current role in Treasury Management. "We are excited about this opportunity and appreciate all she has done with our Retail department these past years," said Erik Skovgard, CEO.
About Lincoln Savings Bank:
We may have been founded in 1902, but we're anything but dated. Yes, we are proud of our rich history because a strong foundation only enhances our focus on the future - helping businesses grow and customers protect what they've worked so hard to build. As leaders in financial tech and supporters of our communities, our commitment to better banking is real, and it's personal. Visit MyLSB.com or find us on Facebook. Member FDIC.
Press Contacts:
Angela Evans, Lincoln Savings Bank, (319) 233-1900