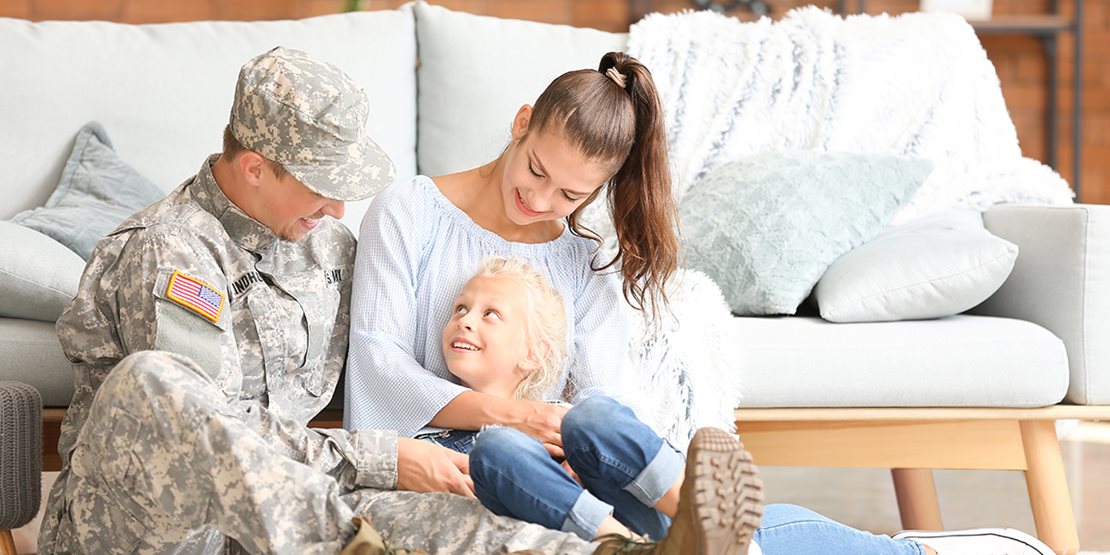 Military service could help unlock the door to homeownership. But even with access to low-interest rate home loans, active-duty service members and veterans may have trouble saving for a down payment and closing costs. Without enough funds to cover these up-front expenses, buying a home remains out of reach.

Fortunately, eligible Iowa service members and veterans can use the Military Homeownership Assistance Program to help cover down payments and closing costs on a new home.
How Does the Military Homeownership Assistance Program Work?
Iowa service members who use Iowa Financing Authority (IFA) mortgage loan programs, e.g., FirstHome Program or Home for Iowans Program, to finance the purchase of a qualifying home may access up to $5,000 in free grant money to put toward the down payment and closing costs.

Compared to other home financing options, these two IFA home loan programs:
Charge fewer fees
Require less money down (as little as 3%)
Do not use credit scores to set loan interest rates
Have less stringent credit score requirements (minimum 640)
Allow eligible borrowers to access reduced mortgage insurance coverage
First-time borrowers can finance their purchase using an alternative to the FirstHome program while maintaining grant eligibility. However, the lender must demonstrate to IFA that another loan program is a better financial fit. As long as the applicant qualifies for an IFA loan or lender alternative, they can use the Military Homeownership Assistance Program to help with the purchase.
Homeownership Assistant Program Benefits
Spending less out-of-pocket on your new home purchase not only saves money before you unpack your first moving box, but it could also allow you to:
Move into your new home within months, instead of years
Jumpstart a savings fund to cover routine home maintenance and repairs
Redirect funds toward common new home expenses, like furnishings, appliances, lawn maintenance equipment, etc.
Iowa's Military Homeownership Assistance Program offers a way for military members and their families to stop renting and start building equity in an appreciating asset.
Are There Service Eligibility Requirements?
Yes. You or a surviving spouse must meet minimum eligibility requirements.
Service Member
At least 90 cumulative days of active duty service
Training-related service does not count toward the minimum 90 days of active duty service necessary for program participation. While the 90 days need not be consecutive, they must fall within a specific time frame. The active duty service period must have occurred between August 2, 1990 and April 6, 1991, or September 11, 2001 to present. Federal status injured service members are also eligible if they meet the active duty service day and period parameters.
Surviving Spouse
Must be the surviving spouse of an eligible service member with a discharge other than dishonorable
Is The Program Limited to Single-Family Homes?
No. You can use the money to help purchase properties other than traditional single-family homes. However, you must occupy the property and use it as your primary residence within 60 days of closing. Condominiums, townhomes, and modular or manufactured homes are also eligible for grant funding. The home must be located in the state of Iowa.
Other Requirements
Eligible applicants must also obtain program approval from an IFA participating or facilitating lender, like Liberty Savings Bank, before closing on the home.
How Do I Apply?
When you're ready to secure financing for your new home, contact a Lincoln Savings Bank mortgage lender. As an IFA participating lender, our team can help you complete a home loan application and verify eligibility for the grant program.