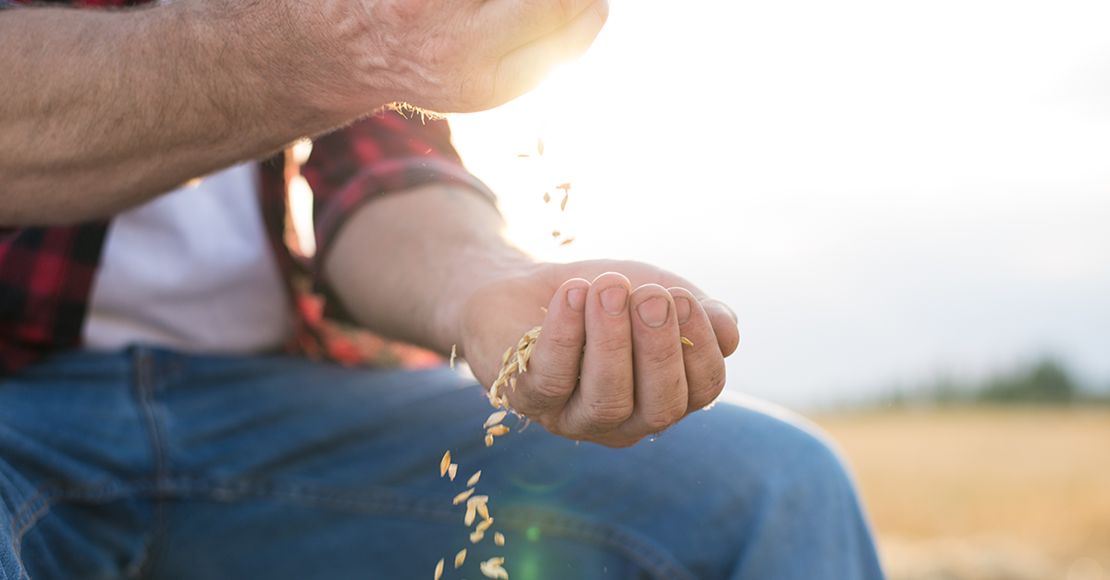 Attempting to escape rising crop input prices is an ongoing battle for many Iowa farmers. While fertilizers, pesticides, and other substances help provide soil nutrients and reduce crop damage, the costs of using them to prevent surface erosion can eat into profits. Instead, farmers should consider planting fall cover crops to protect soil structure — and their bank accounts.
What are Cover Crops?
Cover crops are an effective (and often less expensive) way to improve soil quality between growing seasons. Planting in bare soil offers erosion protection and pest control, similar to mulch. But, unlike cash crops, their primary job isn't income generation.
Commonly used by organic farmers, cover crops help you avoid some of the adverse side effects (e.g., water pollution and loss of biodiversity) often associated with traditional methods of returning nutrients to the soil after harvest.
Turning this non-synthetic alternative into mulch with a roller-crimper typically results in a bountiful yield since nutrients pulled from the soil at harvest, such as nitrogen, can be replaced before the next growing season. Some cover crops can also fill a dual role by being sold at a profit.
Common Fall Cover Crops
Iowa's most common cover crops include cereal rye, radishes, and oats. The National Resources Conservation Service publishes a cover crop planting guide that provides plant management requirements and tips for selecting crops that match your goals. Seedling dates are typically between August 15 and October 15, so it's necessary to plan ahead to ensure crops have enough time to establish and produce the desired benefits.
Fall Cover Crop Advantages
Integrating cover crops into a farm's planting regimen could increase food crop production and result in numerous practical and financial advantages, including:
Weed suppression

Reduced soil compaction

Soil erosion and runoff prevention

Habitat creation for eco-friendly insects and pollinators

Healthier soil quality; greater nutrient retention and fewer diseases

Edible material for grazing cattle and sheep, which can reduce feed cost

Higher soil nitrogen levels thereby lessening the need for nitrogen fertilizer



These are only a few of the many upsides of using cover crops.
Other Considerations
While cover crops offer farmers and ranchers multiple advantages, using them in commercial farming is not without risk. Remember that cover crops:
Have a limited planting season

Must be managed appropriately for soil nitrogen contribution

Include certain plants that may interfere with the growth of others

Can adversely affect soil moisture balance depending on weather conditions

May create a challenge during tillage, depending on tools and equipment

Cost time and labor to plant and maintain (average $37 per acre), but cost-share programs are available
Fortunately, farmers can maximize the advantages of planning fall cover crops and minimize the downsides with careful planning.
Additional Iowa Cover Crop Resources
Learn more about the financial and practical benefits of incorporating cover crops into your farming practices by visiting:
Iowa Agriculture Water Alliance
Iowa Seed Corn Cover Crop Initiative