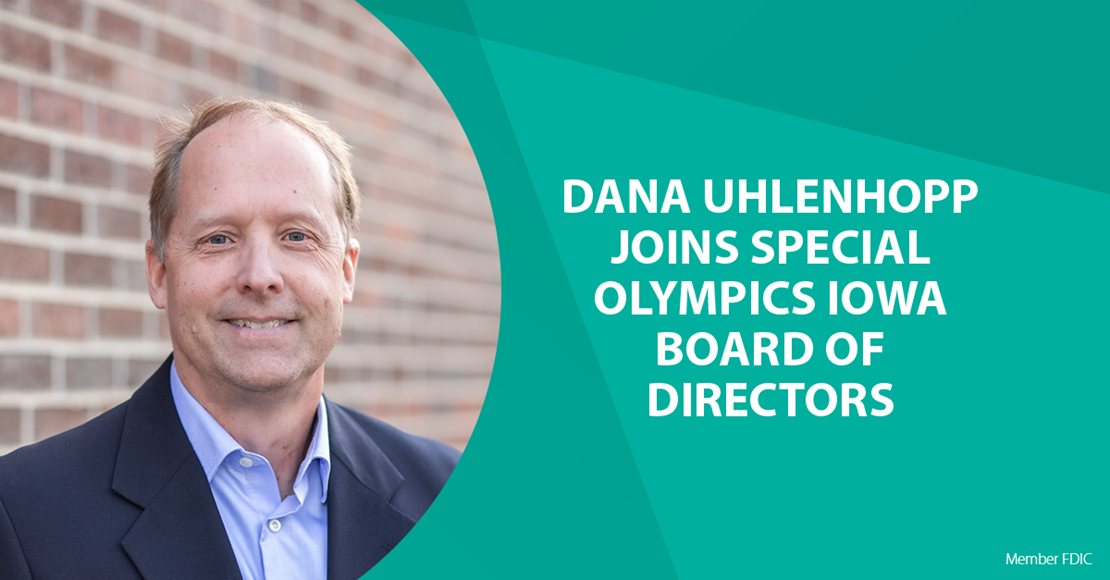 Dana Uhlenhopp, Community Executive Banking Officer at Lincoln Savings Bank (LSB), has recently joined the Special Olympics of Iowa Board of Directors for a 3-year term. The Board is made up of volunteer members throughout Iowa and includes student athlete representatives. They meet four times per year to determine policies, plans and administrative details of the organization.

Uhlenhopp, from Allison, IA, has volunteered for Special Olympics Iowa at many events throughout the past several years such as track and field, bowling, Polar Plunge, and summer games. This organization is near and dear to him as he has a niece with Down Syndrome, which is a big reason why he wants to get more involved with Special Olympics.

Community involvement is important to Uhlenhopp as he is a long-time member of the Allison Lions Club and Commercial Club, serves as Council Member for St. James Lutheran Church, and is a member of the Community Bankers of Iowa board, along with several other clubs.

Donations are always welcome. Feel free to reach out to Dana at Lincoln Savings Bank if you want to donate to this worthwhile non-profit organization.

About Lincoln Savings Bank:
We may have been founded in 1902, but we're anything but dated. Yes, we are proud of our rich history because a strong foundation only enhances our focus on the future - helping businesses grow and customers protect what they've worked so hard to build. As leaders in financial tech and supporters of our communities, our commitment to better banking is real, and it's personal. Visit MyLSB.com or find us on Facebook. Member FDIC.

Press Contacts:
Angela Evans, Lincoln Savings Bank, (319) 233-1900