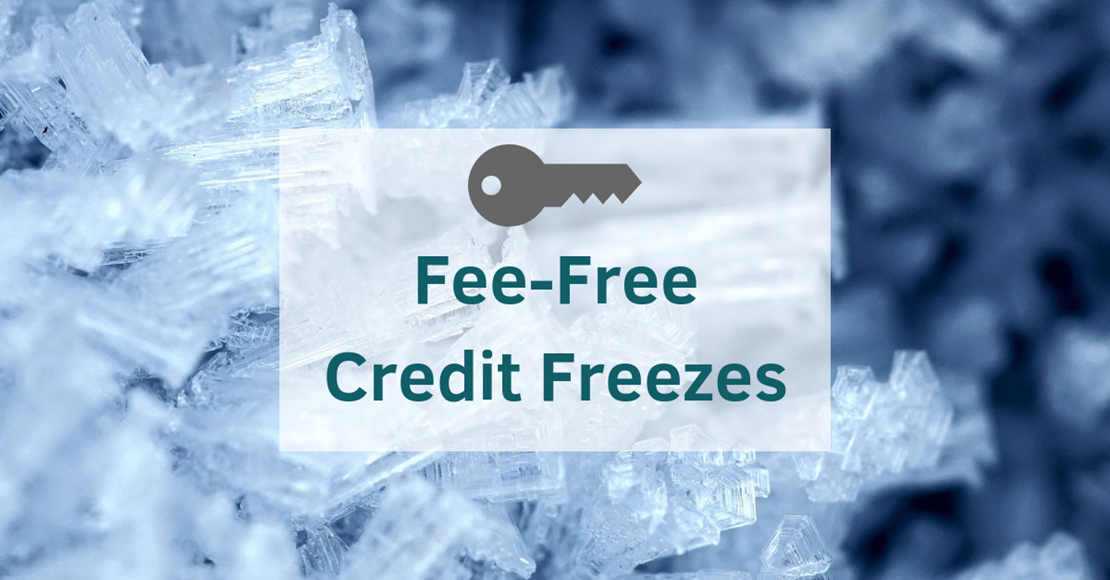 Starting on September 21st, 2018, all three of the major credit bureaus will be required to offer free credit freezes to all Americans and their dependents. A credit freeze, also known as a 'security freeze', restricts access to your credit file information, making it more difficult for identify thieves to open new accounts in your name. So, if you have been holding off on placing a freeze because of extra fees that had applied, or just haven't because you don't think it's worth the hassle, this could be the push you were waiting for.
Currently, many states allow Equifax, Experian, and TransUnion to charge a fee for placing or lifting a freeze on your credit file. But by the end of the month, it will be free to freeze and unfreeze access to your credit file, as well as the files of your children or dependents, with any of these servicers. This is beneficial for you because, there are many sites on the internet that various professionals, or even crooks, can use to look up someone's credit information. Many of these don't require sensitive info like social security numbers, meaning credit files can be made visible without using those unique numbers. When you apply a freeze, your credit files will not be accessible to people using these sites. But, freezes will not protect you from other types of fraud, like someone using the number of a credit card you already had, or impersonating you online to claim your Social Security benefits. To help prevent those types of theft, we recommend checking your credit card statements regularly for suspicious activity. Setting up and monitoring an online Social Security account can also aid in identifying account activity that was not authorized, and prevent criminals from opening an account first and diverting your benefit checks.
If you want to increase the safety of your sensitive online information, place a credit freeze and protect yourself from any potential scams. Thankfully now you can get the necessary protection you need and not be charged to do it. Checking your credit report periodically is also wise. You are entitled to one free copy each year from the big three bureaus at http://www.annualcreditreport.com (A security freeze will not prevent you from getting your free annual report, the F.T.C. says.)
If you want to learn more about how credit scores are used at LSB or why they matter when it comes to your finances, stop into one of our locations today.
Lincoln Savings Bank, Member FDIC