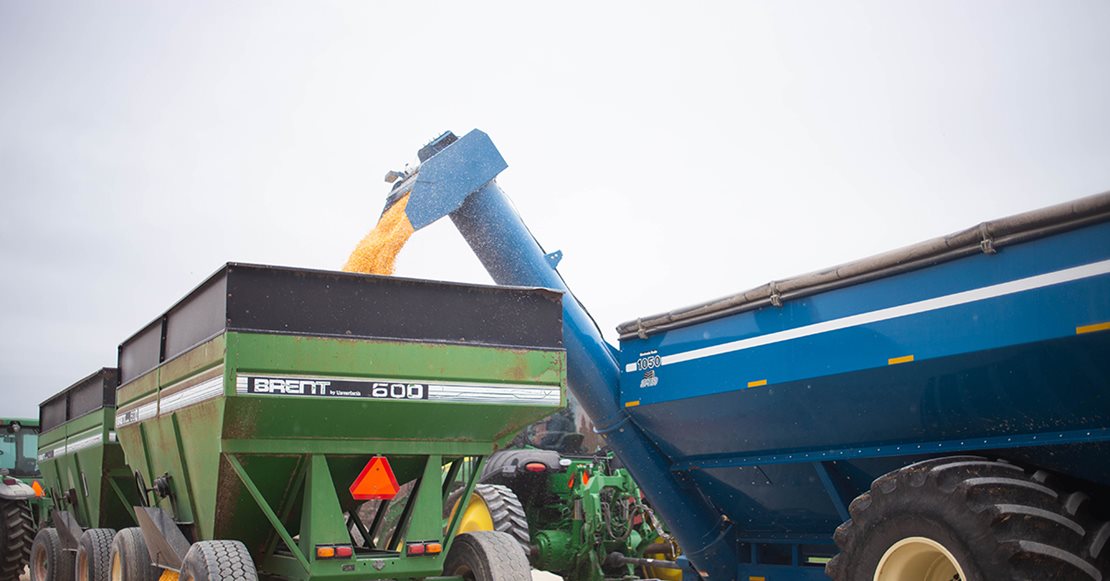 Fertilizer and herbicide prices are 200-400% higher than last year. The drastic increase in farm input costs have been making headlines for nearly a year now and farmers are struggling to plan for the 2022 season. The price spike was due largely to the supply chain interruption, higher producer demands, severe storms in the U.S., and elevated natural gas prices.
Some expect fertilizer supplies to increase and prices to ease later in 2022 as the supply chain improves and energy prices level out. We have watched prices climb with no hope for a price break in sight. This isn't the first time we've seen crop input prices skyrocket. Back in April 2008, nitrogen prices increased 32%, phosphate increased 93%, and potash prices increased 100%. Prices remained high through the end of 2009, then dropped to the lower rates previously seen in 2007. This time around, we are seeing a 210% increase in ammonia, 159% increase in liquid nitrogen, 155% increase in urea, 125% increase in MAP, 100% increase in DAP, and 134% increase in potash.
"With crop input prices higher by 50% or more than last year, it is more important than ever to bring your finance team and agronomy team together to communicate and prepare for what's best for your specific operation this year," said LSB's Regional Lending Manager, Chris Frischmeyer and Senior VP of Ag Lending, Steve Heeren. In addition to increases in fertilizer costs, farmers may also face an increase in land rental rates in 2022. Experts expect cash rental rates in the Upper Midwest to increase by a minimum of 10%, with rental rates coming in around $250 per acre, compared to $225 per acre in 2021. The high rental rates are based on above average corn and soybean yield levels from last year, higher grain prices we have experienced in the last 12 months, and crop input expense levels from 2021 or earlier. As we ease into the new year, it appears that the fertilizer prices are beginning to stabilize -though at a higher level- and many producers are forced to evaluate cost reduction strategies. Growers are looking to retain some of the increased revenues from improved grain prices; however, the long-term effects of the supply chain issues are still unknown. Contingency plans may need to be made if they cannot source enough fertilizer to meet their needs.
Operators need to stay aware of the rising costs of crop inputs as well as land rental rates. It is important to have a strategy in place that will address these high input costs by optimizing fertilizer investment returns and reducing crop input expenses. Flexible land rental contracts with reasonable rates should also be considered as a strategy to reduce risk during times of uncertainty.
The Ag Lenders at LSB pride themselves on staying up to date on the ever-changing costs associated with keeping an operation running and are available as a financing resource. Using special software designed to take input costs calculated against different yield and commodity prices, we can provide different break-even scenarios, which is a useful tool when determining fertilizer rates to use. We can assist with the development of a break-even analysis based on the cost of inputs selected by the owner, so our customers receive uniquely customized results.
Our Ag Lenders are experts in their field. Contact us today to speak with a lender.