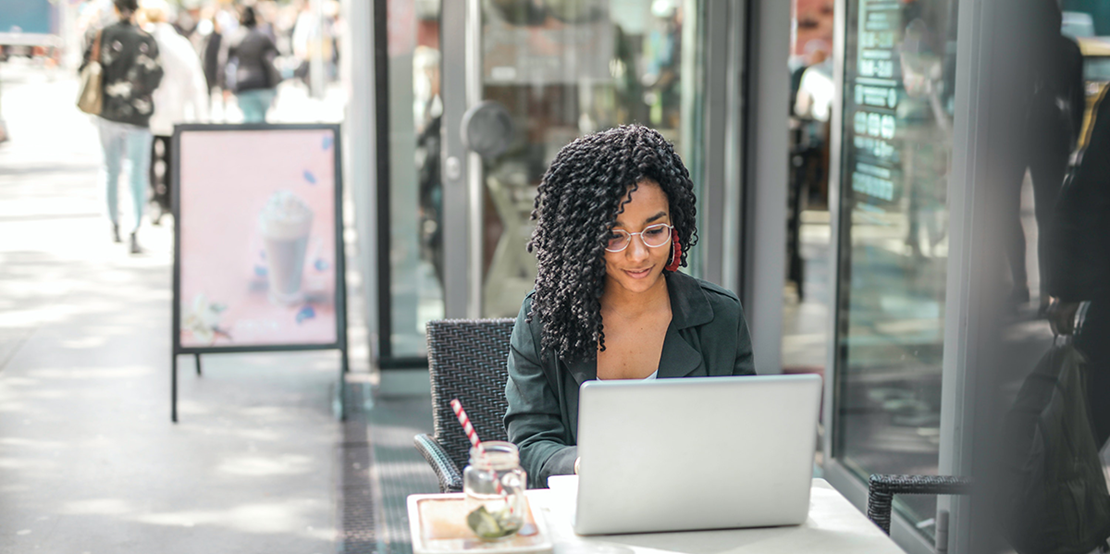 March is Women's History Month, and many will celebrate the groundbreaking achievements of women throughout history, including those in finance. Whether you devote time to learning more about Maggie Lena Walker, the first female bank president,[1] or Abigail Adams, recognized as the first female investor,[2] we hope you remember that women continue to change the course of history by taking charge of their finances. And when they do, more than their bank account is affected — doing so also paves the way for their sons and daughters to live more fruitful financial lives.
Use these tips to take charge of your financial future today!
Set financial goals. Without them, getting out of debt and growing your savings balance could take longer than necessary. Goals make it easier to say no to financial distractions so you can focus on long-term objectives.
For example, if a new home, vehicle, or another major expense is on the horizon, lessen the impact on your finances by saving money toward the purchase. The less you borrow, the more money you can keep in your wallet. Smaller loans typically result in significant savings in interest charges and lower monthly payments.
Here are several examples of short-term money goals to inspire you to create your own:
Start a side hustle in the next 90 days.
Pay off credit card balances by December 31.
Save $1,000 for holiday spending before October 1.
Build an emergency fund of $500 over the next five months.
Deposit $300 a month over the next 24 months so you'll have a sizable down payment available when you purchase your next vehicle.
Choose a budgeting method that fits your lifestyle. It's one of the fastest ways to determine how much money you have available to put toward a specific financial goal. Then, when you create your goal list, include a savings target and deadline. This lets you measure whether you're on track to meeting your goal as scheduled.
Start with saving, but end with investing. Creating an emergency savings fund equal to no less than six months of living expenses is a smart way to shield yourself from a devastating financial setback, like a job loss or costly home repair. These funds can be held in a savings account or money market fund for easy access.
But to grow your money so you can enjoy a comfortable retirement, consider investing early and often. The sooner you start investing, the more you can benefit from interest that builds upon itself. Use a compounding interest calculator to see how much further each deposit can go with little effort.
There's no need to become a stock market wiz to experience the benefits of compounding. Enroll in your employer's retirement plan, e.g., 401(k), or open an individual retirement account. Set an initial retirement savings target of 10% of your annual wages. If that's too much for your budget, make regular deposits that at least qualify you for your employer's matching amount, then increase your contributions each time you experience an earnings bump.
Get professional assistance. A qualified financial advisor could help you uncover ways to make your income go further by examining your overall financial situation. They might start with a review of your income and expenses to determine the best investment options based on your age and retirement account balance.
Discussions might also include ways to lower expenses, including taxes. An expert can review your finances and uncover savings opportunities you might not have considered. Advisors work with you to establish money goals by laying out a road map based on your personalized timeline.
Financial independence is about more than enjoying a comfortable lifestyle in the here and now. When you take ownership of your finances, you become a role model for future generations within your own family. Contact us today with any questions you have about your LSB accounts.
[1] https://www.npr.org/templates/story/story.php?storyId=1486357
[2] https://www.atlantafed.org/blogs/take-on-payments/2022/03/28/abigail-adams--remember-the-ladies