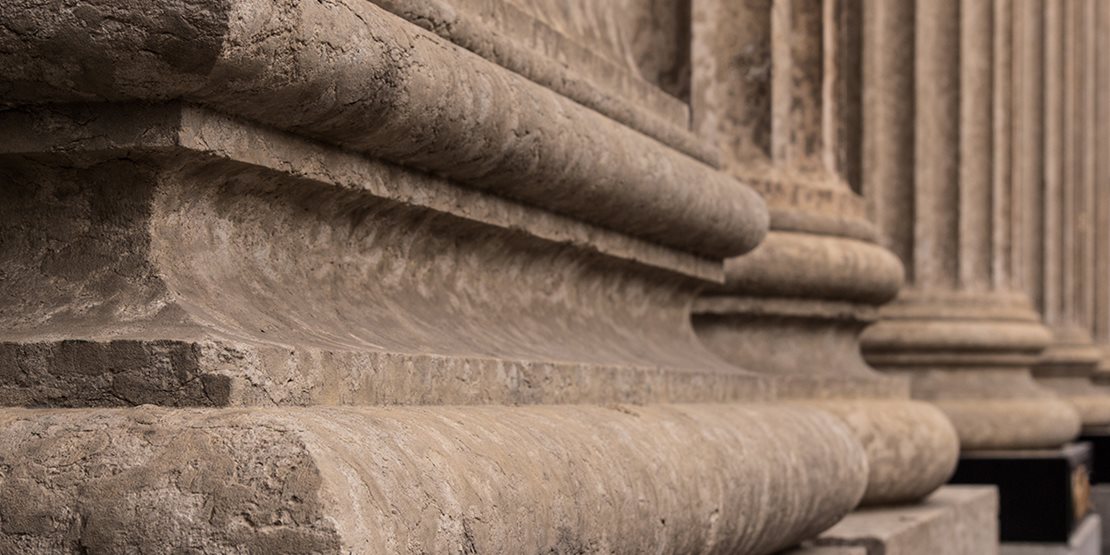 As your trusted community bank partner, we are committed to ensuring our customers' deposits are always protected and insured up to the maximum allowable amount. We remain deeply dedicated to our customers, and we want to assure you that Lincoln Savings Bank has never been stronger in terms of the capabilities and financial resources we offer. Lincoln Savings Bank continues to maintain a well-capitalized status with adequate liquidity, and our bank is positioned for stable, diversified growth.
"Lincoln Savings Bank (LSB) continues our history of 121 years of being a source of stability and strength for our customers, communities, and shareholders. As an Iowa Community Bank, we have built a well-diversified core deposit base of Iowans serving Iowans."- Erik Skovgard, CEO
Lincoln Savings Bank is a federally insured bank and is a safe and secure place for customers to save money. All deposits at federally insured banks are protected by the Federal Deposit Insurance Corporation (FDIC), with deposits insured up to at least $250,000 per individual depositor.


What is the FDIC and what does FDIC-insured mean?
The FDIC (Federal Deposit Insurance Corporation) is an independent agency of the United States government that protects you against the loss of your deposits if an FDIC-insured bank or savings association fails. FDIC insurance is backed by the full faith and credit of the United States government. According to the FDIC, "Since the FDIC's creation in 1933, no depositor has ever lost even one penny of FDIC-insured deposits." Additional information on FDIC insurance coverage for consumers is available at FDIC.gov


What is Covered? What are the Limits?
FDIC insurance covers deposit accounts, including checking and savings accounts, money market accounts and Certificate of Deposit (CDs). FDIC insurance covers the principal and interest of an account, not exceeding the $250,000 limit.
We want to be sure you understand your different coverage limits, so you know what is fully protected. The FDIC provides separate coverage for deposits held in different account ownership categories. The coverage limits shown in the chart below refer to the total of all deposits that an account holder has in the same ownership categories at Lincoln Savings Bank. The chart below shows the standard insurance amounts for FDIC account ownership categories.
FDIC deposit insurance coverage limits (by ownership categories)
| | |
| --- | --- |
| Single accounts | $250,000 per owner |
| Joint accounts | $250,000 per co-owner |
| IRAs and certain other retirement accounts | $250,000 per owner |
| Revocable trust accounts | $250,000 per owner per unique beneficiary |
| Corporation, partnership and unincorporated association accounts | $250,000 per corporation, partnership or unincorporated association |
| Irrevocable trust accounts | $250,000 for the non-contingent interest of each unique beneficiary. Funds representing contingent interests are insured up to $250,000 in the aggregate |
| Employee benefit plan accounts | $250,000 for the non-contingent interest of each plan participant |
| Government accounts | $250,000 per official custodian |


How can I confirm my deposits are secure?
You can calculate the amount of your insured funds at Lincoln Savings Bank using the FDIC's Electronic Deposit Insurance Estimator (EDIE). The Estimator can be used for personal, business, or government accounts. Personal accounts include individual ownership, joint ownership, payable-on-death (accounts with named beneficiaries), living trusts, and IRAs. The Estimator also includes an extensive Glossary of Terms and Frequently Asked Questions.
We're here to help, support and be a resource.
The bottom line is that Lincoln Savings Bank is your trusted financial partner and there are strong measures in place to help protect you, your family, and your financial future. As we have for 121 years, our community bankers are ready to serve and provide trusted advice through these trying times.
If you have questions, we encourage you to connect with your banker about your unique situation.
Sources:
1.Federal Deposit Insurance Corporation. "History of the FDIC."
2. Federal Deposit Insurance Corporation. "Understanding Deposit Insurance."
3. Federal Deposit Insurance Corporation. "Your Insured Deposits."