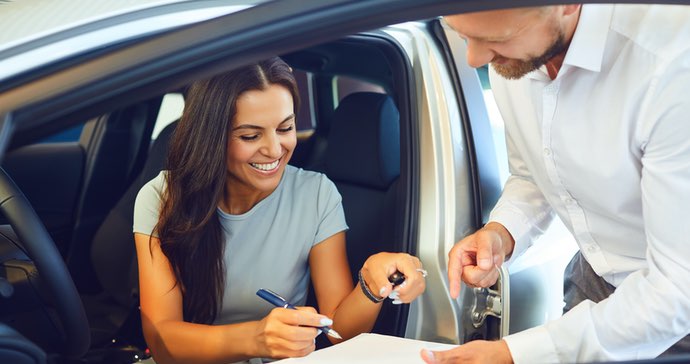 Most car owners are required to carry at least a liability insurance policy for their vehicle(s). These policies ensure that someone is responsible for the cost of personal injuries to drivers and passengers who are involved in accidents. However, there are a wide variety of insurance options available for your personal auto insurance. You may choose from many options when selecting your insurance coverage; some policies cover you when you drive a rental vehicle, but others do not. If you're renting a car, truck, motorcycle, or RV for business or pleasure, here's what you need to know about rental car insurance coverage.
Personal Car Insurance Policy Coverage
If you own and operate a vehicle, you probably already have some personal auto insurance coverage. Most localities require that you carry at least liability insurance coverage, which pays for damage and injuries to others if you are responsible for an accident. Some personal accident insurance policies include liability coverage when the policyholder drives a rental vehicle or other car, but others do not. If you carry only the minimum coverage limits, there's a chance your policy doesn't protect you if you rent a car.
Depending on the value of your primary vehicle and your driving habits, you may also carry insurance coverage that compensates you for damage to your own vehicle as a result of an accident (collision coverage) or any other reason (comprehensive coverage). These kinds of policies can protect you from theft, vandalism, weather damage, and more. Additionally, personal effects coverage can insure your car's contents against theft, damage, or other loss. If you have these coverage options through your primary insurance policy, you may also be covered when you rent a vehicle. Contact your insurance company to determine whether your coverage extends in part or in full to a rental vehicle.
Coverage Provided by Rental Car Companies
If you don't have auto insurance or your insurance does not fully cover a rental vehicle, most car rental companies provide insurance options. Some companies offer one comprehensive package that you can either choose or decline for a flat fee. Other rental companies offer various levels of coverage, ranging from the minimum required by law to comprehensive protection that includes a loss damage waiver (LDW). Purchasing an LDW insures you against any loss or damage (so long as you abide by the rental contract terms and conditions), including unforeseen occurrences like towing and storage fees.
Purchasing the complete, comprehensive coverage offered by the rental car company can provide absolute peace of mind, especially if you're traveling to an unfamiliar or unpredictable location. However, these insurance packages can be quite expensive and, in some cases, may duplicate coverage that you already carry. You should contact your insurer to find out the details of the type and scope of coverage before you overpay on the spot. Rental car companies may aggressively try to pressure you into purchasing their coverage; knowing the specific kind and amount of coverage you already have can help you confidently decide what you need and what you can decline.
Stand-Alone Rental Car Insurance
A number of companies offer stand-alone rental car insurance options that cover you and your rental vehicle for a temporary period. Like all insurance options, these policies vary in types of coverage and in value. If you do not ordinarily carry auto insurance, however, or if your coverage does not extend to the vehicle you wish to rent, these policies can provide the coverage you need at a competitive rate. If you choose this option, ensure you purchase a policy from a reputable provider and read all the fine print. Make sure you know what kind of coverage you are getting and what to do in case of an accident or other damage.
If you don't have vehicle insurance but do have other types of insurance (like homeowner's insurance or renter's insurance), you may want to contact your insurer to see if they provide temporary rental car insurance coverage. Working with a company that you already have a relationship with can make the process easier and less stressful, and it may also be a more cost-effective option than purchasing independent insurance.
Travel Insurance and Credit Card Options
Before you hit the open road on your new wheels, take a look at other possible avenues of coverage for your journey. Many major credit cards offer some kinds of travel insurance or rental car insurance if you use their card for your travel purchases. Sometimes, these policies apply automatically; other times, you may need to contact cardholder services to activate coverage. Some companies also allow you to purchase additional coverage. If you have a platinum or other "rewards"-type card, it may be especially worth investigating whether you already have some rental insurance coverage as part of a package of cardholder perks.
Finally, understand that you may get the best coverage by stacking coverage upon coverage. Perhaps your primary policy provides some coverage for rental vehicles that you may wish to supplement with an additional temporary booster policy. If you're renting an RV for a cross-country adventure or renting a luxury car to experience the autobahn, for instance, you may want a policy that provides more coverage than what is on your day-to-day personal use vehicle. Contact your insurance provider to discuss your options so you know you're covered—wherever you may roam.
Not FDIC Insured | No Bank Guarantee | May Lose Value | Not a Deposit | Not Insured by any Federal Government Agency