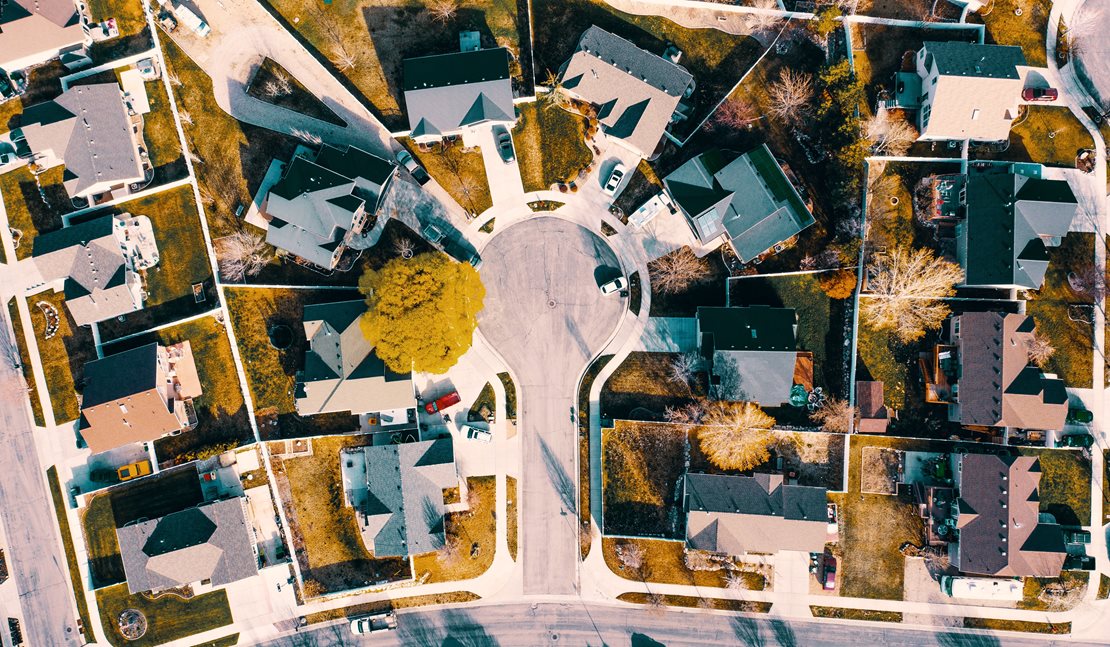 One of the biggest mistakes people can make is falling in love with a home before working out the finer details, such as "Can I afford to buy a home?" Remember, when adding up your expenses, your mortgage is just the tip of the iceberg.
Luckily for Iowans, as opposed to most of the country, homes in our state remain affordable. So, for those taking the homebuying plunge, here are some things you'll need to remember:
What will you need for a down payment?
What are the appraisal and inspection fees?
What's the homeowner's insurance coverage going to run?
Closing costs?
Let's look at each of these factors separately since you'll need to know as much as possible for your big purchase.
How much down payment do you need to buy a house in Iowa?
The short answer is that it depends on the loan type. Here are the most common possibilities:
20% down:

This is the golden rule of down payments, often required for conventional loans and also to avoid paying Private Mortgage Insurance premiums.
3.5% down:

With an FHA loan, your down payment could be as little as 3.5% of the purchase price depending on credit approval.
0% down:

Both the VA and USDA home loan programs offer up to 100% financing for qualified buyers, meaning you wouldn't have to put anything down.
Currently, the typical value of homes in Iowa is $165,955, according to Zillow, which also notes a 6.8% increase from the previous year. So, with the average price as an example, your down payment could range from about $6,000 (3.5%) to $33,000 (20%).
Down Payment Assistance in Iowa
If you're not eligible for a no-down payment loan and are having trouble coming up with a low down payment, we can help! Lincoln Savings Bank is proud to be an approved lender with the Iowa Finance Authority (IFA). You can read more about the IFA loan options we offer here, including closing cost assistance through the FirstHome and Homes for Iowans programs.
Income limits and other eligibility requirements apply—contact one of our Iowa-based lenders to learn more if you're interested in an IFA loan or grant.
Appraisal and Inspection Fees
In Iowa, a typical home appraisal ranges from $400 to as high as $1,500 depending on the size of the house. Appraisals are not mandatory, but they are highly recommended for homebuyers. If the inspector discovers a big issue, you can decide whether you want to take it on or walk away. And even small issues can be used to negotiate the purchase price down after the inspection.
Just look for experienced and well-reviewed appraisers, preferably one you find on your own instead of one recommended by your buyer's agent. Also, ethical appraisers will charge a flat rate or hourly fee—steer clear of anyone who asks for a percentage of the home's value.
Homeowner's Insurance
When you buy a home with a mortgage loan, you'll be required to obtain a homeowners insurance policy before closing. This protects both you and your lender in case your home is damaged or destroyed by weather, fire, or other covered events. And since a home is the biggest purchase most people will make, as well as a way to build wealth for retirement, you want to protect the value of your home.
You can expect to pay monthly or annual home insurance premiums. They may be bundled with your mortgage payment or separate. According to a recent analysis by U.S. News, found average monthly premiums to range from $98-$169. If you live in a flood plain, you may also be required to obtain flood insurance.
Closing Costs
The general rule of thumb is that homebuyers can expect to pay closing costs of between 2 and five percent of the home's value. As shown above, the median price of homes in Iowa is about $165,955. With that figure as an example, you could expect to pay around $4,566 in closing costs. That includes title insurance, title search, taxes, escrow fees, government fees, etc.
Apply for your Iowa mortgage from Lincoln Savings Bank!
Since 1902, our local expertise and experience have made us the bank of choice for thousands of Iowans just like you. If you're looking for mortgage lenders in Iowa with all of the offerings of a big mortgage company, plus the kind of small-town customer service you can only find locally, contact one of our mortgage lenders in Central and Northeast Iowa. We offer a complete menu of mortgages including Conventional Loans, FHA Loans, VA Loans, USDA Home Loans, and more.
Applying for a mortgage is easy with our online form. Want to learn more about the mortgage application and home buying process? Check out our Resources & Tools page with Mortgage Calculators, a checklist, and home purchase basics.