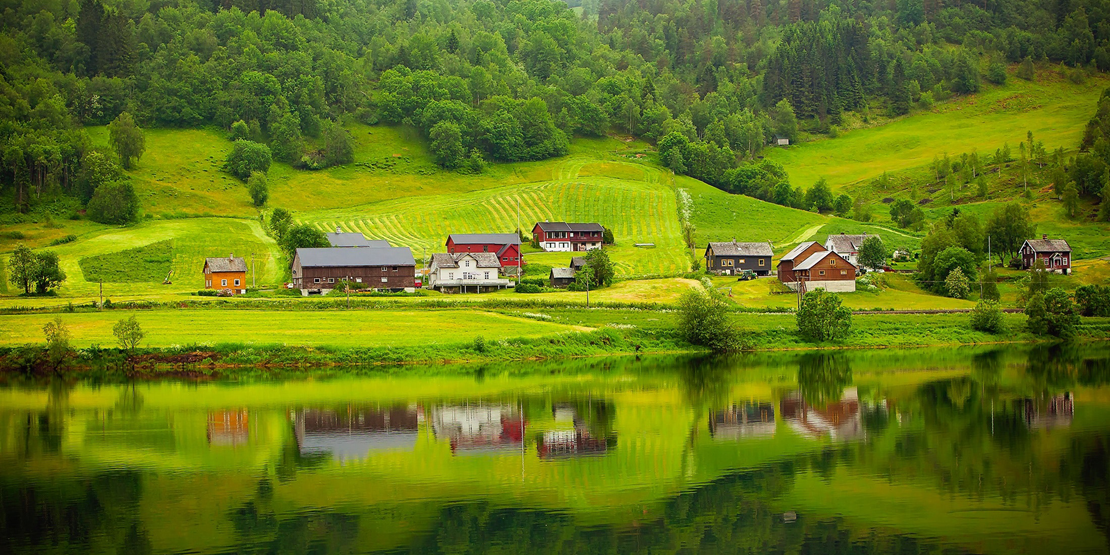 Many ranchers are familiar with the United States Department of Agriculture (USDA) and its Food Safety and Inspection Service division, which is responsible for plant inspections to ensure meat, poultry, and egg products meet at least the minimum safety standards set by the federal government. But a lesser-known function of the USDA is providing home loans to qualified borrowers. If you live in a rural community or plan to, you might use a USDA loan to buy, repair, or improve a home.
What is a USDA loan?

A USDA loan is a home loan that provides low-to-medium-income borrowers with the funds to realize their goals of homeownership, home repair, or home improvement. The USDA might make these loans directly or guarantee them.

Loans typically come with lower-than-market interest rates and have less stringent down payment requirements. However, borrowers are still responsible for closing costs and are subject to additional loan fees.
Types of USDA loans

Homebuyers looking to finance single-family housing can choose from two types of USDA loans:

1. Section 502 Direct Loans are issued by the USDA to eligible low- and very-low-income applicants to buy or build a home in an eligible rural area. Interest rates can be as low as 1% if the borrower qualifies for payment assistance. Although a repayment term of 38 years is possible, a 33-year repayment term applies to those who can afford the payments.

2. Section 502 Guaranteed Loans are issued by participating banks. Moderate-income borrowers can use them to buy or build a home in an eligible rural area with no money down. A 0% interest rate is possible with this loan; however, a down payment may be required. Repayment terms are typically 30 years.

Homeowners needing to repair, improve, or update their home may apply directly to the USDA for the Section 504 Home Repair Program, which provides very-low-income homeowners financing options for their existing home. Like the homebuying programs, the property must be in an eligible rural area.

In addition, this program helps elderly homeowners who may need to modernize their homes in order to remove health and safety hazards. Grants—funds that need not be repaid—are available for qualified applicants age 62 and over.
Other considerations
• Program eligibility is tied to household income and market value benchmarks, which vary depending on the property's location.

• USDA loans require payment of an upfront and annual guarantee fee separate from the principal and interest payment. The fee payment is no longer required once the loan is paid in full.

• Section 502 Guaranteed Loans are only available for homes in the qualified area that are less than 2,000 square feet.

Do I qualify for a USDA loan?

Unlike other home loan programs, the property location is an important factor in determining eligibility for a USDA loan, but the applicant still needs to have sufficient income to repay the loan as agreed. Interested borrowers should review the USDA Income and Property Eligibility Site to gauge their initial eligibility.

Living in a less populated area of the country could help you qualify for a low-interest-rate mortgage loan with a $0 down payment. Confirm your eligibility and help secure the funding you need to achieve your goals by scheduling a free consultation with a member of Lincoln Savings Bank's mortgage lending team today!