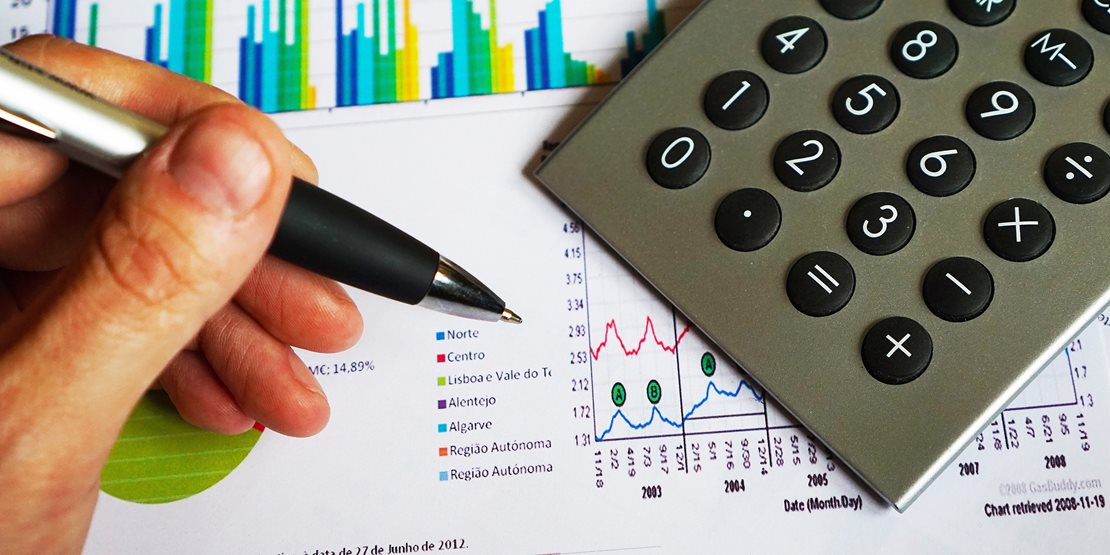 Successful businesses have several things in common: sufficient cash flow, operational efficiency, and secure networking systems. Small business owners who achieve this coveted trifecta often do so by partnering with community banks, like Lincoln Savings Bank (LSB), that understand the right technology lays the foundation for proper money management.

Here are the essential e-tools companies can use to manage their finances and thrive in a competitive marketplace.

Treasury Management Tools for Cash Flow

Efficient treasury management tools help business owners seamlessly manage cash, save time, and maximize earnings. Companies can reap large benefits by adding these three tools to their financial toolkit.

Sweep Accounts

Excess checking account funds provide business owners with peace of mind. A financial cushion ensures there's enough money to cover operational expenses or unexpected changes to vendor pricing. But keeping all of a business's cash in a single operating account could result in lower interest earnings. Businesses that use a Sweep Account to transfer extra funds into an interest-bearing account gain more than peace — they increase their bottom line and save valuable staff time.

For example, small businesses that use LSB's Sweep Services have funds from their checking account balances transferred into a Money Market account at the end of each day. Transfers are unique to each business and can include an automatic credit line transfer to cover checking account shortfalls.

Zero Balance Accounts

Similar to Sweep Accounts, Zero Balance Accounts offer a way for small businesses to make the most of bank accounts used less often. Instead of letting the money sit in an account until it's ready to use, funds are transferred out of the account and placed into an interest-bearing account until they're needed.
For example, if a separate account holds payroll expenses, an LSB Zero Balance Account could automatically transfer funds from the primary account into an investment account where you can earn higher returns on the balance. Funds are returned to the original account you designate during setup.

Treasury Management Tools for Operational Efficiency

Reduce the staff hours needed to process payments by adding the right treasury management tool to your standard operating procedures.

ACH Net Pay Payroll

Automating payroll frees up time in your accounting department and the lives of your employees. LSB offers payroll services to small businesses so they can focus more on mission-oriented tasks and less on paperwork. With ACH Net Pay, LSB handles payroll services and ensures employees have faster access to their paychecks via direct deposit.

Remote Deposit Capture

Eliminate frequent trips to the bank by using LSB's Remote Deposit Capture to deposit paper checks into your business account. Instead of driving to the bank to ensure funds are posted promptly, designated staff can use a secure scanner to transmit check images from the comfort of the office.

Treasury Management Tools for Fraud Protection

Network security is only as good as the systems that support efforts to prevent and stop fraud in its tracks. LSB encourages small businesses to use several practical tools to shield their finances from cyberthieves.

Positive Pay Suite

Losing money to fraudulent activity can be devastating, both emotionally and financially. Fortunately, small businesses can use LSB's fraud protection services to prevent ACH-related fraud.

• Positive Pay automatically compares transaction requests against an approved payment list provided by your business.

• Reverse Positive Pay lets you determine whether to allow a payment that doesn't appear on your original list.
ACH Filter: This digital version of Positive Pay compares inbound ACH requests for payment against a list supplied by your business. If we suspect an unauthorized attempt to access funds, we'll immediately send you a transaction alert.

Each tool lets LSB's system learn your account behavior and recognize when a potential transaction might be a cause for concern. If we suspect suspicious activity, you'll receive an alert and the transaction will not be processed until you authorize it.


These are only a handful of the services Lincoln Savings Bank offers to help your small business grow. Speak with a Treasury Management team member who can assess your situation to determine which solution best fits your business. Call us at 800-588-7551 to schedule an appointment today!