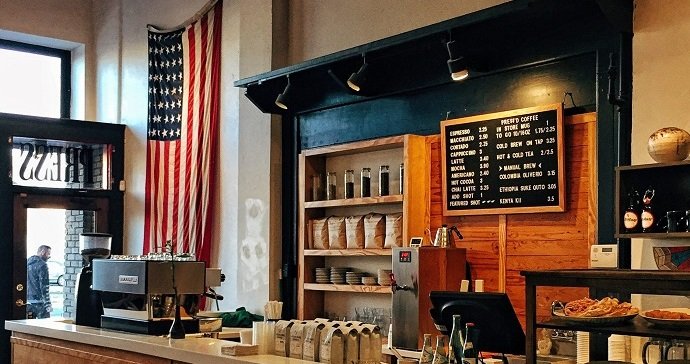 This year has redefined work for a lot of people in many different industries. For some workers, the COVID-19 pandemic has been an opportunity to turn a hobby or "side gig" into a profitable small business. If you've started a business recently or are thinking about doing so, you may wonder what kind of business insurance is required by law or recommended for your situation. While every business is different, there are a few guidelines about the types of coverage you will need and the best small business insurance options.
Home-Based Businesses and Sole Proprietorships
Entrepreneurs operating a small business out of their home should examine their property insurance terms and coverage limits and explore their options for liability insurance. Even if your business is an LLC (limited liability corporation), there may be significant financial exposure if you are sued for personal or property damage.
Property insurance compensates you for loss or damage to the property you use for your business. It covers damage to the building or space in which you work as well as your "personal" property: office furnishings and supplies, inventory, raw materials, machinery, computers, phones, tablets, and other items you use to conduct your business operations. Depending on your coverage, if your business property is lost or damaged, your insurance company will reimburse you for the loss and the cost of repairs, provide operating funds to continue your business, and help you with other expenses.
Liability insurance protects your business if you are sued or otherwise held liable for damages. You might be sued for a wide variety of reasons, including breach of contract, defective or dangerous products, environmental hazards, exposure of client data, and more. Small business owners' business liability insurance pays for the cost of defending against lawsuits (legal expenses and attorneys' fees), covers the medical costs and expenses for anyone injured by your business or products, and pays for settlements or verdicts up to your coverage limits.
Other Small Business Coverage
All states except Texas require that employers carry workers' compensation insurance if they employ at least a certain number of employees (varying from three to five, depending on the state). This kind of insurance pays for medical care, expenses, and a portion of lost wages for employees who are injured in the course of their employment. (It also provides compensation to the dependents of employees who are killed on the job.) Workers' compensation protects employers, too: an injured worker who is entitled to payments under a compliant workers' compensation policy cannot also sue their employer for damages.
Iowa workers' compensation laws require most employers in this state to provide workers' compensation insurance for all employees, with a few specific exceptions. These include:
Domestic and casual employees earning less than $1,500 during the 12-month period prior to the injury
Agricultural employees working for an employer with a payroll of less than $2,500 during the 12-month period prior to an injury
Immediate family members of an employer in the agricultural industry
The company's president, vice president, secretary, and treasurer and their immediate family members, not to exceed four officers per corporation
Police officers and firefighters who are covered under the Iowa pension fund
Sole proprietors and partners who are actively engaged in the business on a full-time basis
Members of an LLC
Federal law requires that all employers who pay more than $1500 in wages a quarter or have at least one employee for at least 20 weeks per year must carry unemployment insurance. This covers a portion of lost wages for eligible employees who lose their jobs in layoffs or other specified situations.
You may also want to explore commercial auto insurance as a separate policy or add-on to your existing car insurance policy if you use your personal vehicle for business use. Many insurance companies will deny coverage if a vehicle involved in an accident is used mainly for business but covered only by a personal auto insurance policy. Depending on what kind of coverage you buy, a commercial auto policy will pay any costs to others related to your vehicle, including bodily injury and property damage, up to the policy limits; a policy may also pay to repair or replace your vehicle because of damage resulting from accidents, theft, flooding and other events.
Business income/disruption insurance can compensate you for the income you may lose following a disaster that disrupts operations and the extra expense you may incur if you must operate out of a temporary location.
Specialty Coverages
In addition to basic coverages, the nature of your business may make other kinds of specialized insurance policies mandatory or desirable. Some examples include:
Errors and Omissions Insurance (E&O)/Professional Liability Insurance: Many professionals have extra legal responsibilities or duties to their clients. Doctors, lawyers, health care professionals, engineers, and many other professions have individual requirements or recommendations for professional insurance for their practitioners. Errors and Omissions or Professional Liability Insurance covers the cost of defense and any judgments or settlements (up to the policy limits) if a customer, client or patient claims your failure to properly perform your job harms them in some way.
Employment Practices Liability Insurance (EPLI) pays for the cost of defense and any settlements or judgments in situations (up to the policy limits) if an employer is sued for violating an employee's civil or other legal rights (sexual harassment, discrimination, wrongful termination, etc.).
Directors and Officers Liability Insurance (D&O) protects directors and officers of corporations or not-for-profit organizations if there is a lawsuit claiming they managed the business or organization improperly or in violation of their legal duties. Like the other specialty policies, it pays the legal cost of defending such claims as well as any judgment or settlement amounts, up to the policy limits.
Business Identity Theft Insurance/Cyber Insurance provides protection in situations where customer data is compromised and other situations of data theft or exposure. Typically, policies cover the cost of defending related court actions, fines or reimbursement costs, and expenses incurred in notifying customers whose personal identification information may have been compromised. Often, they also pay for services to provide identity theft recovery or credit monitoring services for customers.
Extra Protection
If your business involves a significant amount of financial risk, or if you want to ensure you're covered in any situation, you may want to add even more coverage to your portfolio. An umbrella insurance policy provides coverage on top of your other liability coverages. It is designed to protect against unusually high losses so you or your business don't have to pay judgments or expenses that exceed your policy limits.
Other extra coverage policies include terrorism insurance, hurricane or flood insurance, liquor liability insurance, inland marine insurance, e-commerce insurance, and more. Many insurers can usually advise a small business owner on what sort of coverage is advisable for your business and often have pre-planned packages for businesses of similar kinds and degrees of risk. A "package policy" can combine multiple types of coverages into one single contract, making coverage more convenient and affordable for busy entrepreneurs. The most common type of package policy is the Businessowners Policy or BOP.
A trustworthy insurance provider can help you determine what your current and future small business insurance needs are and tailor a coverage package to perfectly fit your needs. Don't take chances on your business' financial future—talk to a professional about your insurance coverage today.
Not FDIC Insured | No Bank Guarantee | May Lose Value | Not a Deposit | Not Insured by any Federal Government Agency
Want the latest and greatest from our blog straight to your inbox?