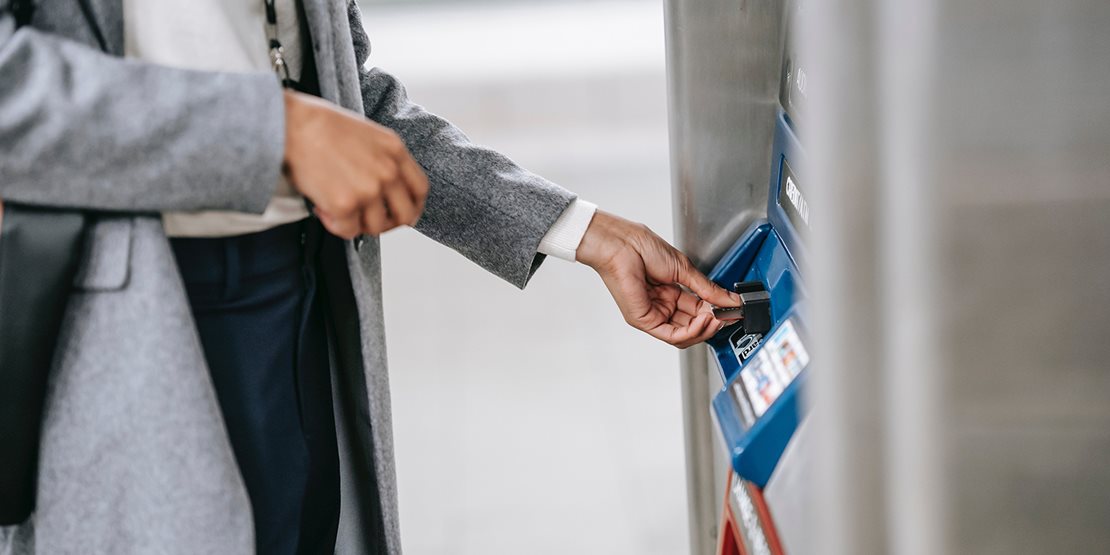 No one likes overdraft fees, and yet this type of financial mistake has happened to most of us at one time or another. Luckily, there are a variety of tools and strategies you can use to prevent and manage insufficient funds fees. Learn what it means to overdraft your checking account, why it happens, and what you can do to avoid overdraft fees.


What is an overdraft and why does it happen?
When you overdraft your checking account, it means that one or more transactions have gone through that total more than your current balance. Your financial institution covers the transaction for you and your account balance goes into the negative.
There are a variety of transaction types that could cause an overdraft. For example, you may have written a check that the recipient took a while to cash. You forgot about it and let your balance drop below the check amount; then it gets cashed and your account is overdrawn. That's why it's important to keep track of checks and auto payments, as well as checking your balance regularly and reconciling your account once a month. ATM withdrawals, debit card purchases, automatic bill payments, and recurring charges can also overdraft your checking account depending on your bank's policy.
Savings Transfer: Connect your LSB savings account to your LSB checking account. We can auto transfer funds to cover a checking shortfall as long as sufficient funds are available in your savings account.
Ready Reserve: A small line of credit attached to your checking account for the purpose of covering overdrafts. Finance charges and an annual fee apply.
Overdraft privilege: If you overdraw your checking account, we'll consider letting the payment go through. You'll be charged a $35 overdraft fee for any such transaction.
You can also decline overdraft protection on your debit card transactions, which means that checks, automatic bill payments, and other transactions made with your checking account number would still be authorized and paid in the event of an overdrawn bank balance.

What can you do to prevent overdrafts?

With so many debit card transactions, recurring payments, and online bill pay, it's easier than ever before to lose track of your checking account balance and overdraw your checking account. Follow these tips to prevent overdrafts from occurring.
Keep an eye on your account balances.

This tip is pretty simple, but utilizing online banking tools can be a good way to monitor your accounts and make sure that you have sufficient funds to handle any payments that might be coming down the pipeline. Also remember that any checks you write may not be cashed right away and the deposits you make may not be 100% available right away either.
Also, keep a log of the checks you write and subtract any uncashed checks from your available balance to get your "true balance." Review your account statements each month and check in between statements to see which checks and scheduled online payments have cleared your account.
Enroll in online banking and download our free mobile banking app to check your account balance on the go.



Stick to a budget.
Budgeting is a positive financial habit that everyone should practice. When you create and stick to a budget, you can avoid the kinds of mistakes and impulse purchases that lead to overdrafts in the first place. Budgeting also helps you keep track of which bill payments and checks have cleared, which will keep you from thinking that the current balance in your checking account is your true balance.
Looking for the best budgeting method for you? Check out Ledger Budget Tracker from LSB. Ledger is a free digital banking tool that provides a big-picture view of your budget. Link accounts from other financial institutions to categorize transactions and track your spending.
Set up online billpay to handle payments.
If you keep an eye on your account balances, automatic bill pay can be a great tool to streamline your payments each month. It also saves you from accidentally missing a payment due date or incurring late payment fees. To use online billpay effectively, calculate how much your monthly spend is, check your balances at the beginning of the month, and ensure that you will have enough money to cover your bill payments.
Billpay Direct is another digital banking tool from LSB that enables you to make electronic payments to just about any individual or business in the U.S. Get rid of paper clutter, never miss a due date, and streamline your finances.
Opt-in to Overdraft Protection.
As mentioned earlier, you can link your savings account, apply for an overdraft line of credit, or opt in to overdraft privileges.
Give yourself a cushion.
Another approach is DIY overdraft protection by maintaining a $500 or $1,000 cushion in your checking account. Whatever the amount, you treat your cushion as the zero balance mark and don't spend it. That way, if a mistake does happen, you'll have funds to cover the transaction instead of pulling from savings, borrowing money, or incurring an insufficient funds fee.


LSB is committed to Iowans like you!
As a community bank owned and managed by Iowans, Lincoln Savings Bank is here to help you meet your banking needs and reach your financial goals. Looking for help? Contact us, visit us at your nearest branch location, or get financial planning help with LSB Plus.